Protect Your Domains From Email Impersonation
Implement DMARC monitoring to keep your domains safe from email impersonators.
DMARC Monitoring - Sign Up

Aggregate & Forensics Reports
Process aggregated & forensic reports at no extra cost.

MTA-STS Management
Host and manage your MTA-STS policy your domain name.

TLS-RPT Reports
Implement TLS-RPT policies to enable connectivity diagnostics.

RESTful API
Generate and monitor new custom domains with our RESTful API.

DNS Change Timelines
Track updates, changes, and updates to your DNS records
High-Volume DMARC Reports for Enterprises
Most
DMARC solutions
treat each individual domain independently. This is good enough for small businesses, but it's a serious obstacle for large enterprises with hundreds or thousands of email domains to monitor.
The more you reduce spam and email fraud, the greater your email deliverability rate will be. Great email security is a must-have in an industry where reputation is everything.
Hosting providers, large domain portfolio owners, and high-volume email senders know that DMARC monitoring is fundamental to email authentication. Outgoing message verification adds value to the services you offer to employees and customers.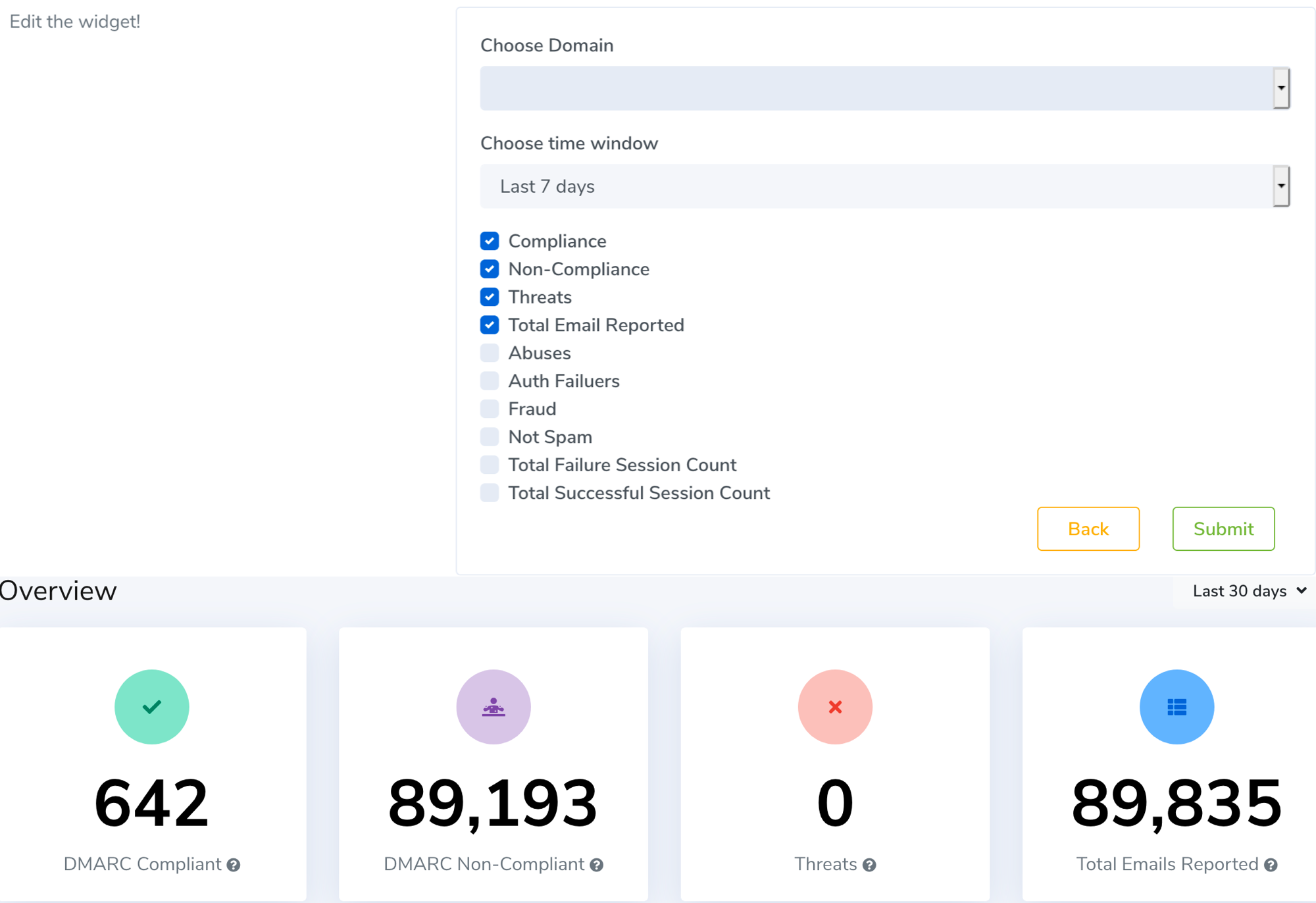 Stop Paying for Every Domain You Monitor!
DMARC monitoring services typically charge a fixed rate for every domain monitored. This standard industry practice is acceptable for most small businesses but presents a serious problem for enterprises with hundreds of domains to secure and millions of messages to report on.
If your organization offers email capabilities to users and has a large catalog of custom domains, you can easily end up paying a small fortune for DMARC monitoring services. You should not have to open up a new subscription for every single customer you onboard.
High-volume senders need unlimited DMARC reporting services at a fixed monthly rate. Our solution makes DMARC reporting scalable and cost-efficient.
Gain Your Customers' Trust: Integrate DMARC Reports Into Your Apps
Don't let your DMARC reporting services go unnoticed. Your customers want to know that their email accounts are protected from phishing and fraud.
Our state-of-the-art DMARC reporting solution lets users pull data directly from their reports and integrate them onto any app or dashboard.
Collect, categorize and analyze every email in a single place. DMARC Monitoring reports on manually written emails as well as automated messaging from productivity apps.
You can easily embed all of this data directly onto widget-compatible apps and dashboards. Let your customers know that you are verifying email authentication data.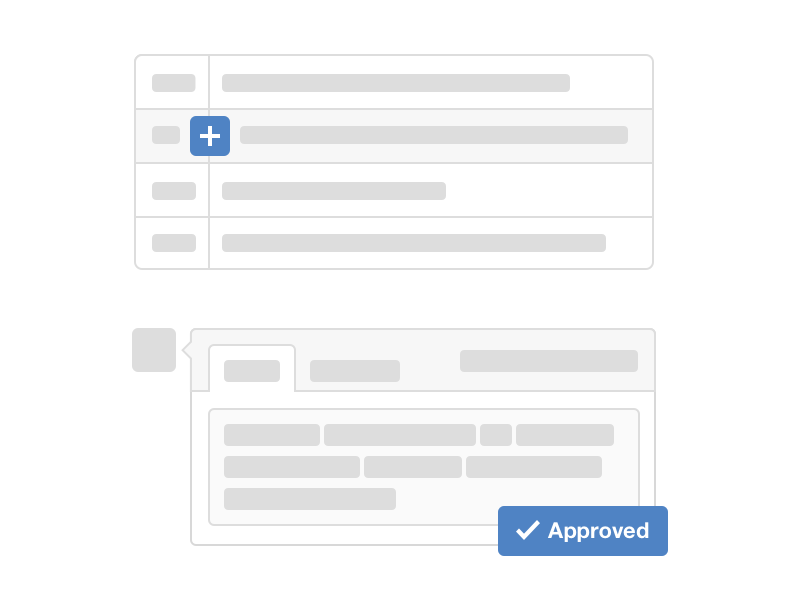 Reseller-Friendly White Label DMARC Services
Email hosts and resellers can use our DMARC monitoring services to improve the security and deliverability of their email products. Our DNS records don't reveal our company identity listed in each DNS record, so your customers won't know how much you're paying for DMARC monitoring.
Automated email marketing vendors, hosting providers, and other email-oriented organizations can easily package our solution into their existing email services business.
GDPR-Compliant Email Authentication On-Demand
Our DMARC monitoring solution is GDPR compliant. Enterprises that wish to operate within the European Union's data privacy framework can rely on us to provide GDPR-compliant email authentication services.
For the purposes of data qualification and compliant reporting, our company is located in Germany and adheres to German data privacy regulations.
Our DMARC aggregate and failure reports are covered by GDPR regulation:
Aggregate reports generally do not contain personally identifiable information under German law.
Failure reports do contain personally identifiable data and must be redacted.
Our high-volume email security solution automates GDPR compliance for organizations that serve European users. This lets enterprises create and manage unlimited domains without having to manually establish compliance policies on an individual basis.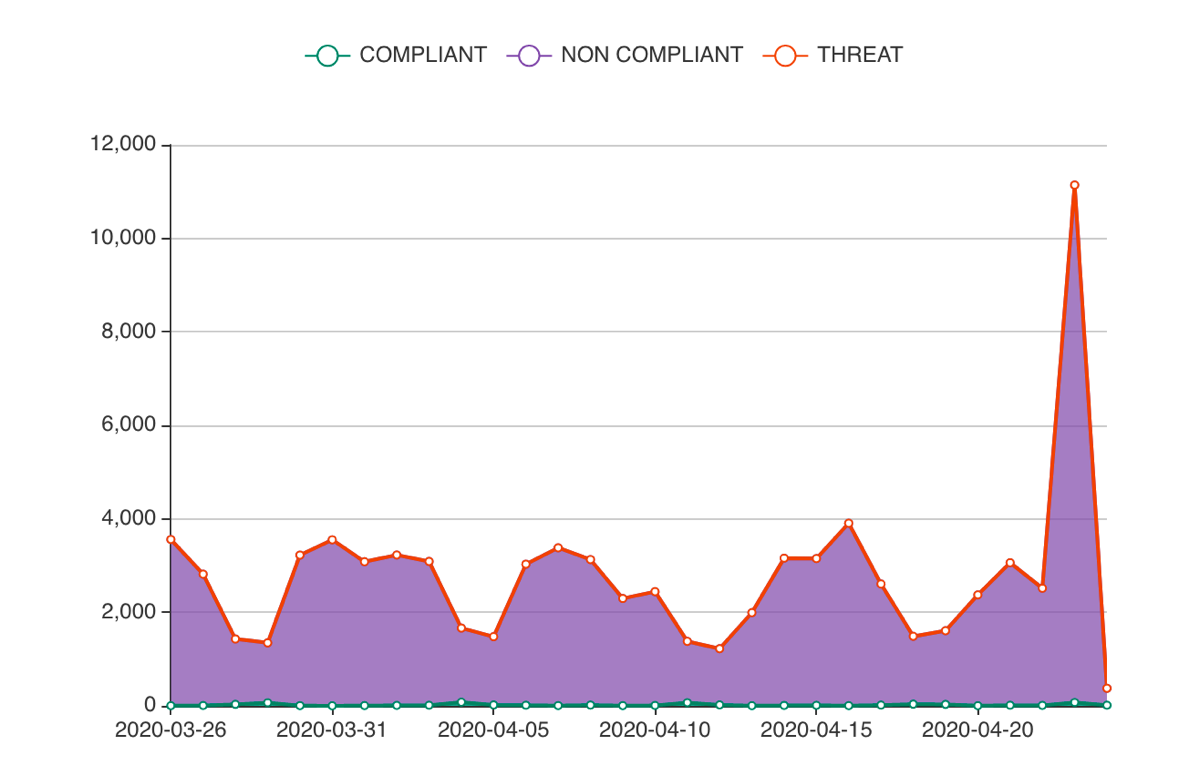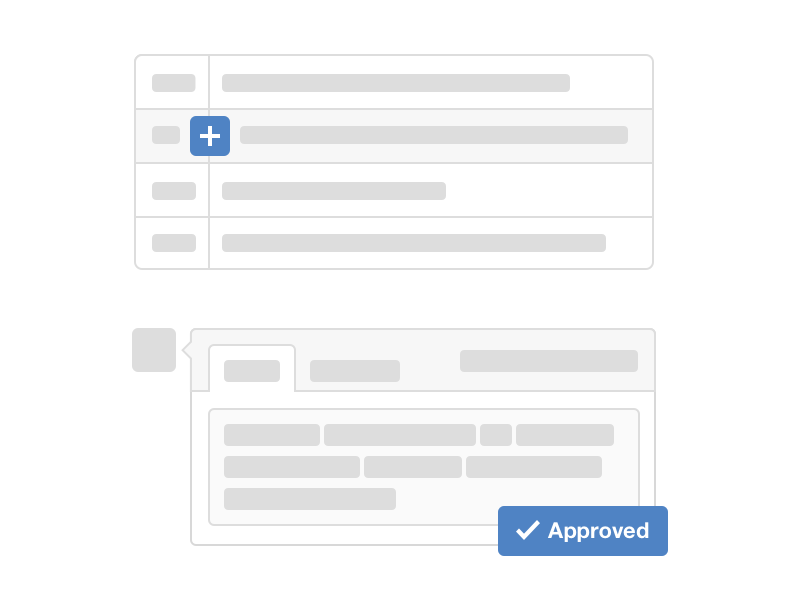 Scalable White Label DMARC Reporting for Your Email Service
DMARC monitoring is one of the most effective email security policies available at the organization-wide level. It is now easier than ever to secure a growing catalogue of domains without having to manually establish reports for every single one.
Sign up for a free account today and find out how simple high-volume DMARC monitoring can be. Deploy our DMARC reporting solution in bulk using our white label solution and give your users the peace of mind they demand.
Pricing is based on the volume of DMARC compliant emails with unlimited domains.
DMARC Report is designed for large scale reporting needs, with a combination of domains and message volume
FREE
1 Domain

10,000 Compliant Messages

Aggregate Reports

Forensic Reports

API / Widget Embeds

60 Day Retention
STANDARD
25 Domains

2 Million Compliant Messages

Everything in Free
Whitelabel Domain
Groups and Teams
MTA-STS Hosting
TLS-RPT Reports
90 Day Retention
$1 per additional domain
ENTERPRISE
100 Domains

5 Million Compliant Messages

Everything in Standard
Multiple user accounts
Bulk Domain Import
Whitelabel Domain
Enterprise SSO
Enterprise SLA
365 Day Retention
FREE
1 Domain

10,000 Compliant Messages

Aggregate Reports

Forensic Reports

API / Widget Embeds

60 Day Retention
STANDARD
25 Domains

2 Million Compliant Messages

Everything in Free
Whitelabel Domain
Groups and Teams
MTA-STS Hosting
TLS-RPT Reports
90 Day Retention
$1 per additional domain
ENTERPRISE
100 Domains

5 Million Compliant Messages

Everything in Standard
Multiple user accounts
Bulk Domain Import
Whitelabel Domain
Enterprise SSO
Enterprise SLA
365 Day Retention