DuoCircle empowers MSPs to solve their client's email problems with MSP partner program.
We offer a comprehensive suite of products specifically designed to address some of the most pressing email challenges. Our core product provides data protection to your clients from phishing, ransomware and spam. It is ideally suited to Office 365 but can be used with any email server. We can improve your email deliverability with our outbound smtp services, DMARC reporting and SPF management tools. Need to do a tenant migration? We can help you with that.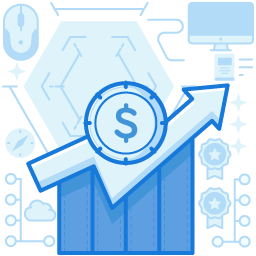 Become Our MSP Partner and Grow Your Revenue and Lower Costs
Servicing a diverse base of customers is one of the unique challenges that MSPs face. We have tailored our solutions to meet the unique needs of MSPs worldwide. With DuoCircle, you can improve your sales and grow your business with confidence, today and into the future with an MSP program designed for your business architecture and optimize profitability.
Discover Partnership Evolved – Improve Your Business Architecture
Our partner program is designed with the flexibility that will benefit partners of all sizes to grow profitably. As our partner, you will have access to dedicated sales program and technical professionals including white glove onboarding service.
We will support you throughout your journey with sales and technical resources, deal registration and conflict management as well as comprehensive training facilitation which includes POC (Proof of Concept) customization and POT (Proof of Technology) deployment to demonstrate the effectiveness of DuoCircle solutions for your clients and improve business architecture.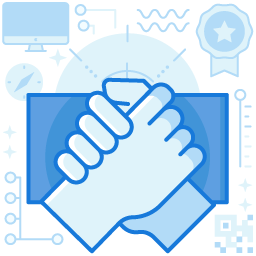 Enterprise grade email technology built by us for you and your clients without the enterprise pricing.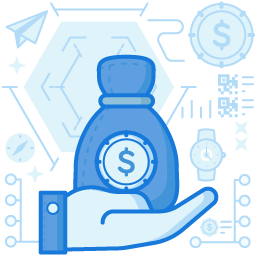 Competitive MSP Pricing
Implementing new technology always involves cost and implementation. Our partner program offers a Free trial and special MSP pricing that takes some of that burden off your shoulders. Pay flexible per user rate for best-in-class phishing security solution. Our MSP pricing model is designed to support and reward you, giving you plenty of opportunity for profitability.
Ease of Adoption
Our program enables you to manage your clients from a single portal of easy to use solutions designed specifically for MSPs and the businesses you serve. Our MSP partner solution takes minutes to deploy and if that is not easy enough, you have a 24/7/365 support team available at your fingertips to help you through the process.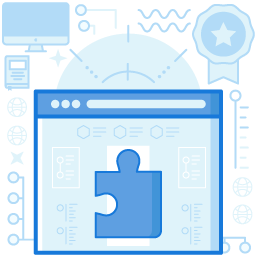 Manage Your Clientele On At One Place
---
Our all-inclusive dashboard makes it effortless for you to manage each of your customer's accounts data in one place.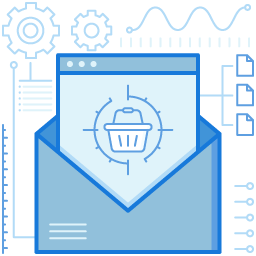 Intensive Mail Flow Monitoring
Downtimes may have been an infrequent phenomenon for your business till now; however, we cannot eliminate the possibility in today's times when threat actors are always on the lookout for their next victim. Business continuity must take utmost precedence in any robust business plan. To achieve this in terms of email continuity, we offer detailed mail flow monitoring, so you don't have to be on your toes to make sure each transactional email is being delivered and your customers get a disruption-free email environment!
Data Protection Against Advanced Threats
Malicious actors have upped their prying methods and continuously adopting more sophisticated techniques to lure the end-user on the web. These cyber-attacks can prove to be spine-breaking for any organization, as proven by several historic data breaches. We help you prevent such cyber-attacks and keep cyber adversaries at bay with our advanced phishing & impersonation protection solutions. While spam, virus, and ransomware email security services make sure no virulent files get into your inbox to infiltrate your information assets!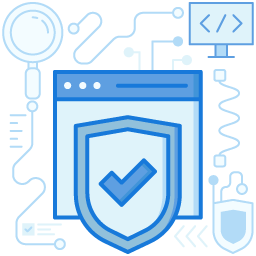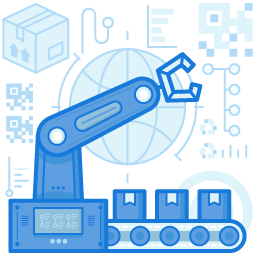 Automatic SPF Management with Timely DMARC Reporting & DKIM Implementation
SPF, DMARC & DKIM are three protocols that have to work hand-in-hand to create a secure email infrastructure for your business's domain. Email spamming, phishing, cloud attacks are going to remain prevalent, and a firewall comprising SPF, DMARC, and DKIM will continue to play a crucial role by acting as a defensive barrier against spear phishing, spoofing, and other such cyber threats. There's the catch, though – managing these protocols at once can be a laborious task, and this is where we bring our expertise to the table and manage all these protocols for n number of domains!
Technical & Non-technical Training for Employees
Employees are the first line of defense for any organization, as a single mistake by an employee could give the involved threat actor access to the entire organization's network! Your clients would be more confident to invest in your services when they know for sure that your email security services are foolproof, and your employees are trained to prevent data breaches by acting cautiously in the first place, and also handle them adequately just in case there is one! Our training sessions cover both technical and non-technical aspects, so your staff members always remain proactive in identifying, preventing, and reporting any findings.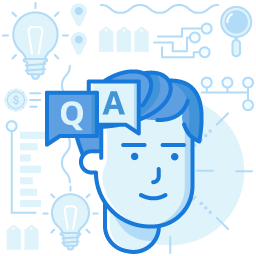 White glove On-boarding with Extended Discounts With Our Partner Program
Several organizations out there just provide the basic templates, user-manuals, and training modules that you have to compile yourself and make sense of it to get it up and running. We get how time-wasting this process can be, which you can instead spend developing strategies to drive business growth. One of our team's topmost priorities is to deeply understand our partners' inputs and provide tailor-made web solutions to our MSP partner to help make their customers' experience even better! Add to that the additional discounts exclusive to partners, as we believe in the saying, "A dollar saved is a dollar earned!"
24/7/365 Technical Support
We are available for your slightest of doubts and issues 24/7/365 (even on holidays!). No issue is too small for us, and we take each of our partner's queries with utmost urgency, so your customers do not have to face any downtime. You can reach out to us anytime through live chat, email, or phone!