How Outbound Emails Play An Important Role In Your Organization's Marketing Campaign
Understand outbound email and see how to send one and what are the applications of an outbound email
The first topic in any email marketing lesson will undoubtedly be about outbound email. Sending emails is not new to anyone; almost all internet users send or receive emails regularly. An outbound email is different from the regular emails that we send to our friends. We shall now see what an outbound email is and learn how to address them and improve email marketing campaigns of organizations.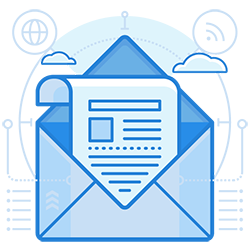 What Is An Outbound Email?
An outbound email is a different category of emails that sales representatives and marketing executives send when trying to establish a relation or a connection with a potential customer. Usually, you associate outbound emails with B2B (Business to Business) marketing.
Thus, you can see that an outbound email differs from the types of emails that we generally use to correspond with people who we know already.
You can also refer to outbound email as the first piece of correspondence we make with prospective clients who might not have heard anything about your enterprise. Therefore, one should be careful while drafting an outbound email.
Points To Keep In Mind When Sending Outbound Email
Organizations should consider the following points when drafting an outbound email
The outbound email is akin to a cold call. It is an unsolicited email to someone with whom you do not have any professional relationship, as yet.
Send your outbound email only after doing proper research. The contact should be an ideal or prospective customer for the products or services you provide.
You have to be careful; otherwise, your email could end up as a spam email. (Apart from not making an impact, it can damage your reputation).
The focus of your outbound email should be on building a good rapport with your potential customer.
Sending an outbound email can be a tricky proposition. We shall share some useful tips for preparing your outbound email by discussing some outbound email examples and outbound email templates.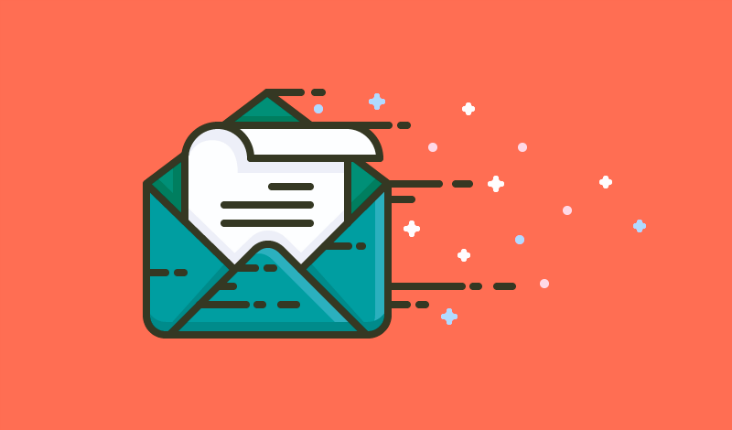 Initial Preparation Before Sending An Outbound Email
As sending outbound emails is an essential aspect of your organization's marketing strategy, a little bit of initial preparation might result in a massive benefit to you. Here's what you can do for the same:
Set up a new outbound domain having a different email account from that of your regular business emails. The prime reason behind this is that you do not know how people could react to your emails. If they end up marking your email id as spam, it could result in domains blacklisting your domains. You should not mix your regular business email address with an outbound email.
Having a separate email inbox also makes it easy for you to respond to the replies to your outbound emails. It becomes convenient to send follow-up emails.
Select a domain name that connects with your business. The chosen domain name needs to be relatable.
Have an email host that permits you to send sufficient emails in a day. Check out the email quota before sending your outbound emails. Having a professional outbound email service is a good idea as it can ensure sending unlimited emails in a day.
Set up your SPF (Sender Policy Framework) and DKIM (Domain Keys Identified Mail) records to ensure that your emails get past the spam filters quickly. While SPF helps you to prevent hackers from using your IP addresses for sending spam emails, DKIM prevents others from impersonating you by encrypting and decrypting the header of your email message.
How Do You Send Your First Outbound Email?
We shall now learn how to send an outbound email. It is not a good idea to force a sale in your first email. These outbound email templates could help you adopt the ideal approach.
We shall also have a look at some of the best outbound email examples.
An Ideal Cold Outbound Email Template
One of the best methods to initiate a conversation is to ask a question in your opening email. Remember that it is a cold email. Hence, you should maintain it as short as possible. A simple outbound email template is one where you ask if your recipient is interested in your service or product. As you have done adequate research, you have an idea about the recipient's requirements and interests. However, the outbound email is the ideal piece of correspondence to break the ice.
An Outbound Email Example – Use It To Initiate The Communication
Hi (First Name of the recipient),
Would you be interested in availing SEO services (your niche) in Tampa Bay (your area of business)?
Would love to hear from you soon.
ABC
Once you send your outbound email, you can send a follow-up email subsequently.
Your follow-up outbound email example could be somewhat like this.
Hi XYZ,
I have gathered that you are looking out for SEO services in Tampa Bay and the adjoining areas. We would do everything to assist you in your endeavor. We can take it forward so that you benefit from our expertise. Kindly reply to this email and let us fix up a date for a conversation on this matter.
ABC
Building up a rapport with your recipient is essential. Usually, people make a mistake of trying to sell themselves in the outbound email. Human psychology studies related to marketing say that one should never do that. People need attention, and they care about your services. They are interested in themselves. If you can touch this raw nerve and show them how to get what they want, you have done your job.
Never use outbound emails to build a relationship. You have social media to do that job for you.
Always personalize your outbound email message. People always respond better if you address them by name rather than generally.
Keep the message as short as possible.
Again, remember to schedule your outbound emails properly, because if you exceed the volume, you could risk your emails getting classified as spam.
It is a good move to hire an outbound email service provider to handle this job for you. Doing this ensures that you get the best of professional guidance, which in turn guarantees a higher degree of success.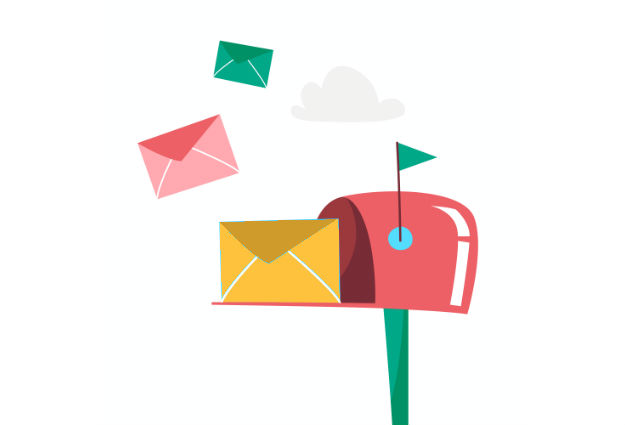 The Advantages Of Having A Professional Outbound Email Service
A professional outbound email service provider can prove handy in many ways.
Such professional services can handle large volumes of emails in a day. Most of the popular email clients have limitations on the number of recipients you can include. A professional outbound email service provider offers a higher volume.
These service providers can measure your outbound mail success rates and also track emails for you.
They take care of the spam and other issues that could prevent you from having a successful email marketing campaign.
These outbound email service providers can also help you with managing your inbound email.
The Concept Of Inbound Email
Just as you send outbound email, you will receive an inbound email with other business organizations making their sales pitches. Outbound and inbound emails are part of marketing campaigns for enterprises. Note that you need to treat your incoming email in a better way if you expect others to regard your outbound email similarly.
The inbound email could also be the responses you get to your outbound emails. One should deal with them properly by sending strategic follow-up emails to ensure the closing of the deal with the customer.
Final Words
Outbound email is an essential aspect of your email marketing campaigns. A successful outbound email procedure will ensure that you grow your customer base. We have discussed a couple of outbound email examples above that should help you formulate the ideal outbound email template. Similarly, one should be cautious in dealing with inbound email as they are also a significant aspect of a marketing campaign for other organizations.
Join the thousands of organizations that use DuoCircle
---
Find out how affordable it is for your organization today and be pleasantly surprised.