SPAM FILTERING
Get Spam, Malware and Phishing protection for one low price with Advanced Threat Protection.
Lift Off To A True Enterprise Grade, Spam Filtering Experience
The DuoCircle enterprise email security with its SMTP gateway incorporates the features that you'd expect in an Enterprise Grade Spam Filtering solution at a fraction of the cost.
As a leader in email delivery, we provide spam filtering to customers all over the globe. We have data centers in multiple continents and utilize the best in class data centers for all of our services.
With our cloud mail server – hosting gateway service, you can run your own mail server in your office or use a Cloud Based provider – while we filter and sanitize your mail with our commercial grade spam filtering engine with phishing protection.
Enterprise Grade Spam filtering
---
Includes commercial anti-spam and multi-tiered anti-virus filtering, with customizable rules updated hourly
MX Backup
---
Includes email storage for 30 days. And, if your server fails our servers will accept all the mail for your entire domain automagically.
Smart Quarantine®
---
Cut junk mail even more with advanced quarantine. Unlimited users. Instant protection. No additional configuration
Seamless Integration with On-Premises
or Hosted Email
---
DuoCircle works seamlessly with your own mail server such as Microsoft Exchange or any hosted service like Office 365

Spam Free Emails. Secure MX Backups. Lightning Fast Delivery.
Our high performance network is specifically designed to
minimize delays
and
deliver only clean mail
to your users inbox.

A typical message spends less than 4 seconds in our network before being successfully delivered to your mail server.

If for any reason, your mail server is offline when we attempt delivery – our Email Gateway service will behave like a Backup MX and wait for your mail server to come back online.
Multiple Delivery Ports
---
With DuoCircle you get to send your Relay Mail to any of the following ports: 24, 25, 26, 587, 2525, 10025, 5252.
TLS Encryption Security
---
All mail can be delivered with TLS enabled which creates an encrypted tunnel for secure messages delivery.
Activity Logs
---
The administrator will have real time access to the mail queue and logs to verify that mail is being spooled during an outage.
All Spam Filtering Plans Get
---
Spam Filtering Gateway is a component in our Advanced Threat Defense Suite
Unlimited Users
Unlimited Inbound Message Volume
Malicious Attachment Blocking
Whitelisting / Blacklisting
Custom Filtering Rules
24/7 email, chat and phone support.
Activity logs – The administrator will have real-time access to the mail queue and logs to verify that mail being forwarded to the destination server.
Smart Quarantine – Cut junk mail even more with advanced quarantine. Read more
No per user fees
No message overage costs
No per message fees
Cloud-Based Spam Filtering
Catch Malware Before It Hits Your Server
Phishing Protection
Malware Protection
Ransomware Protection
Your inbox 99% Spam Free
Money Back Guarantee
30 Day Backup queue – 30 Days of MX backup
service included.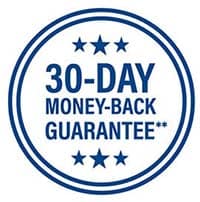 Spam Filtering without  Phishing Protection
Spam Filtering with Phishing Protection
Join the thousands of organizations that use DuoCircle
---
Find out how affordable it is for your organization today and be pleasantly surprised.