A Guide on Email Deliverability
A Guide on Email Deliverability 
Preface
Email marketing is a powerful and cost-effective way to connect with your customers and build relationships with them. It allows you to share valuable information, promote your products or services, and keep your brand in mind with your audience.
However, it's important to approach email marketing with a strategy in mind. Simply sending out a mass email to your entire list without any thought or planning can result in low engagement and even harm your brand's reputation. And noting such a huge gap in why small businesses and enterprises could not utilize such a common and low-cost tech like emails is what inspired the idea behind this ebook.
With a vast understanding of what businesses need and how the audience responds to the email content, generating new business and leads, avoiding email bounces, and all this while maintaining top-of-the-line email security for the business, we took it upon ourselves to share my knowledge and write this ebook to aid businesses, startups, enterprises, and individuals looking to make the most of emails to boost their brand.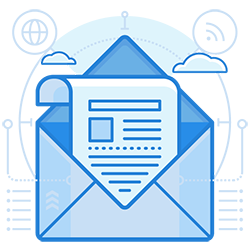 Introduction
Email marketing is a highly effective way to reach and engage with potential customers and can be an integral part of your overall marketing strategy. By sending targeted and personalized emails to a carefully cultivated list of subscribers, you can build relationships, drive traffic to your website, and ultimately convert leads into paying customers.
But before you start sending out emails, it's important to have a plan in place. This ebook will cover the basics of email marketing and provide you with the tools and strategies you need to create successful campaigns that attract and retain new leads for your business.
We'll start by discussing the importance of getting a custom domain and email content and share tips for sending emails to new leads. From cold emailing and avoiding email bounces to circling out unwanted email content and leveraging email authentication standards, this ebook will share vital information for your business to ensure that you're sending the right message to the right audience at the right time.
Chapter 1: Custom Domain for Your Business and Why it's Essential to have a Custom Domain
Custom Domains are branded labels used instead of your IP (Internet Protocol) address while looking for your business on any browser. All your customers and visitors can type your custom domain name into the search bar and reach you, which is why this becomes essential for brand recognition and presence.
People remember the websites they visit! So go for a custom domain that shares the organization's name. Does anyone ever forget the domain "Facebook.com?"
The Benefits of a Custom Domain
There are tons of benefits for businesses that own a custom domain. Some of these are:
Brand Recognition and Credibility:

A custom domain is your business moniker on the web and establishes brand recognition. These make the business appear legitimate and amplify credibility.

Memorability for Customers:

Short and straightforward custom domain names are key, since a valuable customer base easily memorizes these.

Standing Out from the Crowd:

Custom and catchy domain names differentiate the brand from the competition.

Authority and Presence:

A custom domain name, if used correctly, can provide an authority boost for the online business presence.
Why is it Essential for Businesses to have a Custom Domain?
Businesses need a custom domain to host their products and services and share critical information with customers. In addition to the above, custom domains become essential to any business as they increase the business position on search engines with SEO (Search Engine Optimization) and increase the permanence of the business by thwarting competition. Another competitor with a name similar to the one of your business will lose the digital branding race if your custom domain name is better.
Custom domain names can also allow you to target the locality. If you target specific countries or regions, you can make the most of these by taking advantage of country extensions, such as "www.mycustomdomain.com.ca" for Canada. Furthermore, custom domains can be set up with custom domain emails.
Final Words: Should You Go for Custom Domain Emails?
Custom domain emails allow you to make the most of your email hosting service and use a custom domain email to appear professional, save on marketing, create as many email addresses as you want, and have control over formal employees.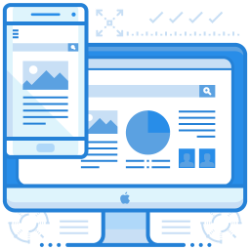 Chapter 2: Why the Content of Emails Matter
With an estimated 347.3 billion emails expected to be exchanged daily in 2023, businesses can be sure that emails are still the most direct way to reach the audience and get the best ROI (Return on Investment). And while sending emails, the content of the emails is what matters most.
Why is Email Content Relevant to the Business?
Businesses understand the crucial need to attract new customers and retain new ones, which is a feat accomplished by offering enticing products and services, and content that catches the eye.
The relevance of the email content comes into play as the body of the email, along with any offers, articles, or recommendations your business sends to the users. Email content determines the development of the relationship between your business and customers and is the core of email marketing since customers want to consume relevant information to help ease their decisions. Why? So they seek out your business when a need for a service or product arises or is pitched. This means that the email content or newsletters cost-effectively drive results.
Tips for Relevant Email Content
Here are tips for creating email content that customers will want to consume.
Timely and Scheduled Emails:

Timely emails mark the inbox, and your business needs to send all information appropriately. Would you want to get a Christmas card in January? No, right?

Triggered Content: Triggered email content can help retain customers by showcasing how you value your clients. These triggered emails can be welcome emails, milestone emails, abandoned cart emails, transactional emails, and more. Such triggered content helps build customer trust.
Email Content Features: When outlining the content for any email, sent emails must check all the boxes. Some pointers to keep in mind include the following:
Engaging and Attractive Subject Lines.

A Short and Descriptive Brief.

Attractive Email Format and Short Length.

Powerful and straightforward call to action to make the email click-worthy.
Why You Need to Personalize Email Content
When it comes to email content, any business will undoubtedly benefit from personalized email content. As opposed to random emails such as "Hi Subscriber," it would be best to show that your business cares about all customers' needs and has the resources to fulfill those needs. Personalized email content goes a long way toward confidence and dependability and adds value to the business and email marketing strategies.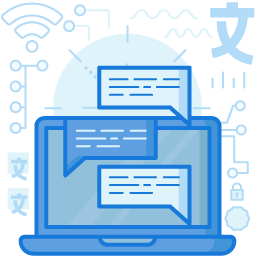 Chapter 3: Tips and Tricks for Sending First Emails to New Leads
Emails are crucial to connect to new leads and communicate with potential customers. A mailing list can do wonders for businesses and expand their reach to attract new customers. When it comes to first emails, they matter just as much as first impressions, which is why businesses need to understand the art behind sending first emails to new leads.
Essential Tips for First Emails That Businesses Need to Know
Here are tips and tricks for sending first emails to new leads.
Clean Email Content:

Lead generation needs specifically crafted emails. Businesses need to lose long messages and discard templates and follow the best practices to design new emails from scratch, focusing on the following:

Simple but Attractive Fonts.

Highlight crucial information and format all text correctly.

A design template that is easy on the eyes.

A clear call-to-action button that is visible on all kinds of devices.

Creative Call to Action:

Pitching to new leads requires a solid and innovative call to action which captivates the readers and hooks them to follow through. You should use short action-oriented texts such as "Grab the Discount," "Reserve a Seat," and similar ones and play with phrases that create an urgency like, "10 Spots Left" and "20% Off Today."

Leveraging Social Media:

Leveraging your business's social media channels is crucial as it can grow the emailing list. Pairing a call to action with your social media is a sure way to get clicks and increase the following of the social media channels.

 

Email Automation: You should utilize automated email software to send bulk emails to specific leads. Setting up email automation can help free time for increased business productivity and improve email marketing campaigns.
Valuable Content:

The email content for the first emails to new leads need not be fluff to attract clientele. Instead, providing helpful content that the individual cannot ignore is best. Try to understand the audience's pain points and create an intent based on these, highlighting how your business can help.
Final Words: Why Welcome Emails are Important
Businesses must understand the importance of welcome emails as well. Welcome emails should be sent to new leads since they are more engaging than other marketing emails and save time. If you are using an automated email campaign, welcome emails will prove a great ally in showing new leads and customers that your business cares about them and establishing a good brand image and trust.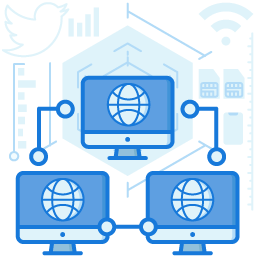 Chapter 4: Things You Need to Keep in Mind While Sending Cold Emails
Cold emailing is challenging since there is no prior relationship or contact with the target audience. And with emails, you cannot modify the content in real-time, which is why business owners need to craft these well to get the best results and onboard potential customers. But how do they do this? Let us see.
Cold Emailing Tips for Businesses
Any great cold emailing strategy must focus on the following:
Short Emails:

When it comes to emails, especially cold emails, show and actionable content wins. Instead of a long email filled with boring paragraphs, make the email short and enjoyable for the recipients so they take a minute to read it and provide an attractive call to action that they cannot ignore.

 

Appreciation:

Gratitude goes a long way in emails too. So, let the audience know that you appreciate their time and show a little submissiveness to let them get a sense of command and power. This will make them feel good and reach out to you because they're getting appreciation for helping you out. And once they reach out, you reel them in.

Tailored Email Content:

The first step to a cold email is researching and providing personalized and tailored email content. Instead of a generalized email template or greeting, stand out and send a bespoke email that catches the recipient's attention and shows them you care enough to look into their needs.

 

Validation:

Instead of an unsolicited approach, it would be best to validate yourself and your business in the email as well. You have done the research, but the recipient has not, which is why it is important that they know who you are and understand the business to promote trust and credibility.

 

Outline the Needs:

Next, you should let the recipient know you've prepared for them. How so? Show them why they should care about the email and respond by highlighting their problem areas and needs. Then showcase how your business can aid in solving that problem.
Final Words: Why You Need to Avoid Cold Emailing Templates
Stick to your creativity, and take some inspiration, but do not opt for a cold emailing template. Some templates might be good for mass newsletters or other emailing campaigns, but when it comes to cold emailing, you need to put in effort for the business by following the above. And your business will get noticed.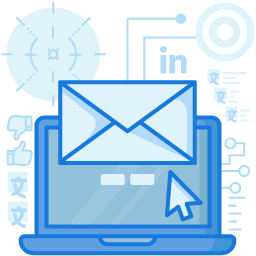 Chapter 5: How to Avoid Email Bounces
Email marketing strategies require successful email delivery. How will potential customers and business prospects respond if your emails are not reaching them? Businesses need to understand email bounces and learn how to avoid them.
Why are Bounced Emails, and How do they Affect a Business?
When an email cannot be delivered to the recipient, an email bounce occurs, and you receive an error. This can be a hard bounce, where the recipient's email address does not exist, or a soft bounce, where the recipient's email is either complete or if the email is flagged as Spam. Email bounces have adverse effects on businesses as these lead to:
Less Effective Marketing Strategy

Unachieved Sales Targets

Reduced Business Reputation

Reduced Collaboration with ESPs (Email Service Providers)

Business Domain Getting marked as Spam
So, how can you avoid email bounces? Let's see.
How Can Businesses Avoid Email Bounces
Correct Sign-Ups:

Since your email list needs correct and functioning email addresses, your business and its website require a good sign-up page that collects this information and ignores fake emails using a captcha system. Furthermore, it would be best to employ a double-opt-in, so all email addresses are verified via an in-mail click during registration.

 

Avoid Spam Content: Spam filters ensure that any email to the recipient's mailbox is not Spam. Sometimes these filters are triggered by promotional offers or elements within a business email. You need to invest in a tool to help you track and alter the words, links, formats, and any spam-triggering content to ensure the emails do not bounce back and are not marked as Spam.
ESP (Email Service Provider) Reputation:

ESPs check the legitimacy of your business which is why you need to send authentic emails in small campaigns. Avoid sending emails to addresses that mark you as Spam, and the ESP will notice a good reputation for your business and email campaigns.

Employ Email Authentication:

For adequate email security and deliverability, you must authenticate all emails. This boosts your business's credibility and ensures that all emails are genuine and original. Email authentication standards will be discussed in detail later in the coming chapters. 

Consistency:

Instead of random lots sending out emails, it would be better to stick to a consistent email-sending strategy. Such scheduled emails should be based on customer engagement patterns, so you avoid email bounce back and get the required results.
By following the above and maintaining a clean emailing list, your business can strive and keep growing without the fear of email bounces.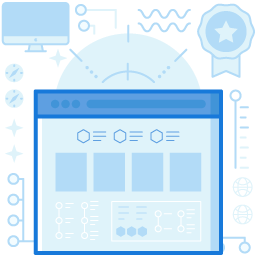 Chapter 6: Are there any Words or Phrases you Need to Avoid in Emails?
While sending out emails, businesses need to ensure that they leave out particular words or phrases, as these can be harmful to the business. Why so? Let us see.
Spam Trigger Words
Some certain words and phrases are flagged as they are common to fraudulent or malicious emails. When an email provider gets an email, they identify these and either mark the emails as spam or route them away from reaching the recipient's inbox.
Thus, if your email contains a spam-triggered word, your email strategy will be of no use since the email will not reach the recipient and decrease the reputation of your business.
Words or Phrases You Need to Avoid in Emails
Email providers use several factors to decide whether the email content contains spam. These may be missing unsubscribe buttons, poorly designed emails, extreme punctuations, or spam-triggered phrases that promise huge returns trying to solicit a response. These are distinguished as per parts of the email, as follows.
Email Subject:

You must avoid over-promising and strange formats while crafting the email subject. Stick to a simple one that conveys the email content best.

Email Content:

While drafting the email content, you should steer clear of using words such as:

#1

100% more

100% free

100% satisfied

Additional income and similar promises
Similarly, avoiding words that create a sense of urgency would be best. Using these once is fine, but bombarding emails with such phrases will surely get you into spam. Some examples include:
Act now

Apply now

Become a member

Call now

Click below
You should always proofread the emails that your business is sending out. A good way to ensure that there are no spam phrases or words is to use a spam check tool to validate all emails.
Words or Phrases that Can Affect Your Email Marketing Strategy
In addition to spam filters, there are some words or phrases that should be avoided while sending emails. These include:
Rude or condescending words such as Fine, No, Need, and Thanks.

Words that imply a lack of confidence include Sorry, Just, Actually, and similar ones.

Content fillers that break the recipient's attention, such as Statistically, So, Basically, Pretty Much, and more.

Make sure you follow the above guidelines, so your emails appear confident and showcase the ability and growth of the business.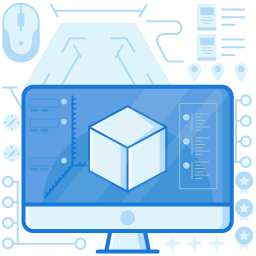 Chapter 7: Email Authentication Standards You Need to Leverage
Businesses must follow the best email practices to get the best results from their email marketing strategies. Not only this but following email authentication standards ensure that all emails are authenticated and genuine, thus promoting trust and improving the reputation of your business.
Email Authentication Stands that Businesses Need to Leverage
Here are the email authentication standards you need to follow.
SPF
Sender Policy Framework, or SPF, is a protocol for email authentication. SPF prevents spammers from sending emails on behalf of your domain, which means better protection for your brand image. SPF allows you to publish authorized mail servers and works seamlessly with DMARC.
By posting an SPF record, you can specify the IP (Internet Protocol) addresses that can send emails from your business's domain. If an email is sent from the domain using a server, not in the SPF record, it will be marked suspicious and rejected.
DMARC
Domain-based Message Authentication Reporting and Conformance, or DMARC, is an email security system that validates all emails and ensures that your business's email domain is not used for cybercrimes, email spoofing, or scams.
You can publish a DMARC record in the DNS to gain insight into the individuals sending emails on behalf of your domain and block these. By blocking such emails, you can ensure that the business or your clients are not harmed by malicious emails.
DKIM
Domain Keys Identified Mail or DKIM is another email authentication protocol that allows your customers to check if you are behind the email they have received. With DKIM, you can attach a digital signature to your email header, secured with encryption.
When the customer receives the email, the server verifies the signature to authenticate that the email is genuine. DKIM improves email deliverability, and is used with SPF and DMARC; you can boost email security.
BIMI
Brand Indicators for Message Identification, or BIMI, is a relatively new email specification that allows you to display the logo of your business or brand along with your emails. BIMI promotes the brand's visibility, builds better recognition and reputation, and reinforces customer trust.
When the recipient gets an email, the server can look up this text file and verify the message. Once it is verified, only then does the BIMI file reveal the location of the logo so the email server can put it next to the mail.
By employing all these email authentication standards, you can ensure the security and deliverability of all emails.
Conclusion
By now, you should have a solid understanding of the principles and strategies to help you create successful email campaigns and attract new leads for your business.
As you implement these strategies and continue to grow your email list, remember to stay focused on providing value to your subscribers. In addition, be sure to pay attention to the metrics and data that are available to you. By analyzing the success of your campaigns and identifying areas for improvement, you can continually refine your email marketing strategy and achieve even better results. Last, remember that implementing email authentication measures, including SPF, DKIM, and DMARC, can go a long way in ensuring robust email deliverability of your emails!
We hope that this ebook has been a valuable resource for you and that you'll be able to use the information and strategies we've provided to take your email marketing efforts to the next level.
References