EMAIL CONTINUITY
A Backup Email Server During Outages
Read and respond to emails when your mail server is down
Server Outages Look Like They Never Happened.
Now your team can read and respond to emails even when your mail server is down.
Imagine the serious impact on most business's productivity if your employees were not able to send or receive email for several hours or even days?

Have you wondered, how long your business would survive without email?
Email is still the number one communication tool for both internal and external communications. Without email, most businesses are at a standstill.
DuoCircle Email Continuity – lets your business run even in the even of an outage.
Disaster Recovery
---
If your mail server goes down, your employees will still be able to use all features of email as though nothing ever happened.
Automatic Failover
---
During a server failure you'll have access to your email. New emails are queued when access to your primary mail server is restored.
Backup MX
---
Our standard backup MX service will keep your messages in queue for 30 days – giving you enough time for any housework.
The Magic of Email Continuity
Email Continuity is an always-on service, that automatically mirrors the past 7 days of your email history and makes it accessible via a webmail portal.
Very briefly, here's how it works…

New emails are queued for delivery when access to your primary mail server is restored as well as replicated to the Email Continuity portal.

Users will be able to securely send and receive email via the optimized webmail client from any device.

Once the interruption to your primary email service has been resolved your queued inbound email will be delivered to your primary server.

Users will be able to login and continue sending, receiving and reading emails using the secure web based email portal.
Email Continuity – Spam Filter Plans
---
Features included in all plans
Select this option if you want to have all your email routed through the system even when your current mail server is online.
Send and receive email using your own domain name
Convenient WebMail Interface
Access the last 7 days of inbound emails in gateway mode
Message Replay for short term configuration errors
30 day message queue
Automatic Failover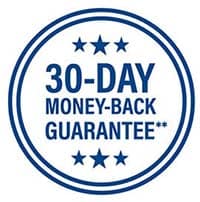 Email Continuity – Backup MX
Features included in all plans
Select this option if you want the continuity to function only when your current mail server is offline
Send and receive email using your own domain name
Convenient WebMail Interface
Message Replay for short term configuration errors
30 day message queue
Automatic Failover
Includes 50 users