Spam Filtering Solutions – Categories and List-Based Filtering Methods
Email spam filters scan the emails to prevent spams from reaching the user's inbox. Online spam filtering has become a necessity for organizations to keep the crucial information they process (such as PI, PHI of customers, clients, or employees) from falling into the hands of malicious actors. While these solutions may not be 100% effective, they provide an effective shield against compromised web links, viruses, and phishing attacks.
Inbound spam filtering solutions prevent the overload of enterprise servers with malicious emails and, in turn, protect the users, network, and the business. They effectively separate malicious messages from legitimate ones by using various methods and can block over 99% spam emails containing known malware.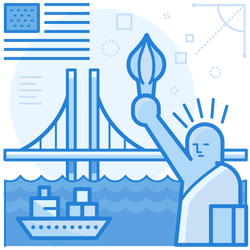 The Three Categories of Spam Filtering Solutions
Emails are a crucial source of business communication, and hence, businesses need to safeguard the information being transmitted through this channel. Before choosing the perfect spam filtering solution, the IT teams must decide the type of security they want to deploy.
Hardware spam filters require organizations to purchase dedicated hardware that gets installed on-site—the appliance routes all the email traffic. The drawback of this category is that it lacks flexibility and has a limited capacity of online spam filtering.
In software-based filters, businesses deploy a virtual appliance. It cuts down the installation costs significantly because organizations don't have to invest in purchasing new hardware; they can utilize their existing machines.
Anti-spam cloud solutions combine the advantages of virtual and physical appliances and do away with the need for any hardware or software installation. Both outbound and inbound spam filtering take place on the cloud. Since these solutions may cost a little extra, enterprises must compare cloud spam filter pricing before purchasing one.
List-Based Filtering in Email Spam Filters
Some on-premises and cloud spam filters check each mail for spam. In contrast, others block every email originating from a malicious sender. These are the types of list-based filtering methods
Blacklist
Blacklists are the records of malicious email addresses that hackers used previously to deliver spam. The spam filtering solutions block emails originating from these blacklists.
Real-Time Blackhole List
This method requires less maintenance because a third party maintains the real-time blackhole lists. The filter compares the sender's IP address with the list and allows or blocks an email.
Whitelist
It is the opposite of a blacklist. The whitelist contains the trusted-users list, and their emails are permitted.
Greylist
It is a new technique in which the filter initially blocks an email from the sender. If it's a malicious email, the hacker will not try to send the mail again. But, if the sender is legitimate, he tries to send the email back, and the spam filtering solution allows it to reach the inbox.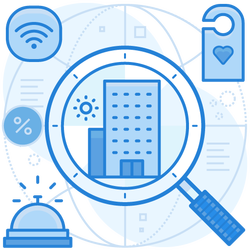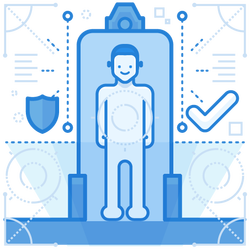 A Few Points To Keep In Mind While Selecting The Best Enterprise Spam Filter
Phishing and social engineering attacks through malicious emails have led to substantial financial losses for many organizations over the years. Moreover, spam is a nuisance that causes a massive productivity drain. An employee spending even 5 minutes a day dealing with unwanted emails leads to loss of productivity, which could be used to complete other crucial tasks. Hence, organizations must choose an ideal best enterprise spam filter by looking at the following list of features:
They must use efficient strategies and methods for encrypting and archiving the emails.
It must offer cloud-based online spam filtering.
It must update itself with the evolving threat landscape.
While offering security to the organizational network, the spam filtering solution must not block the delivery of legitimate emails originating from and reaching the employee inboxes.
While the email spam filter must have predefined standards and rules of operation, it must provide administrators, or IT teams the ability to modify the controls to suit the enterprise's needs.
Millions of spam emails are sent every day, and employees, who are the first line of defense in case a cyber-attack occurs, are also the weakest link in the chain. If one employee mistakenly replies to a malicious email, it can lead to catastrophic consequences. Hence, enterprises must stop, introspect, perform timely espionage, research, and invest in an effective spam filtering solution for thwarting the threats.
Join the thousands of organizations that use DuoCircle
---
Find out how affordable it is for your organization today and be pleasantly surprised.