A Brief Guide To Gauge the Effectiveness of Cloud-Based Inbound Spam Filtering
In simple words, the emails sent to the inbox of a user are called inbound emails. That means inbound spam filtering techniques are associated with incoming emails. This filtering technique inspects the mailbox to make it spam-free.
Spam emails are still a matter of concern for individuals and businesses. It is because not every spam email is an innocent marketing strategy. Some of them are from malicious actors that want to extort money through a ransom or want to put your organization's reputation at stake. That is why one needs to have a robust email service provider in place that uses the inbound spam filtering technique to block spam messages from reaching the users' inbox.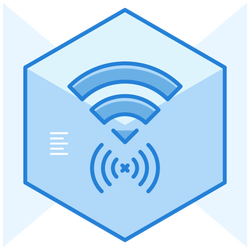 Why Choose an Inbound Email Spam Filter?
Here are the reasons why email spam filter has become necessary for organizations for
Declutter the Inbox
Inbound spam filtering is one of the most reliable spam filtering solutions that can enhance the inbox's productivity by detecting as well as separating spam email messages. Thus, it helps email users to save valuable time that they would otherwise invest in dealing with spam emails.
Lower the Risk of Ransomware & Other Cyber Attacks
Since spam emails can contain malware, it could prove extremely dangerous for an organization concerning financial status and security. However, inbound spam filtering can alleviate the risk of malware attacks by lowering the exposure of inbox to spam. Hence, organizations must always opt for only the best enterprise spam filter.
The Solution For Today's Needs: Cloud-Based Inbound Spam Filtering
A powerful cloud spam filter is an amalgamation of an anti-spam solution and firewall. The SMTP/IPS Firewall protects the network from unwanted, malicious emails.
As it also helps to protect the ports, cloud-based inbound spam filtering is a powerful tool for online spam filtering. However, users and organizations must analyze cloud spam filter pricing before choosing the most suitable option for them.
Many cloud-based services also provide flexibility in their prices, and one only needs to pay as per their usage. These antispam cloud solutions work best, especially for SMBs, which have a limited budget and cannot afford to spend on services, 90% of which they are not even going to use!
Inbound spam filtering can provide reliable protection to web hosts for their clients against malicious spam emails. Moreover, it is a budget-friendly and reliable service that can suit all kinds of businesses. However, it is essential to opt for only a top-class solution to get enhanced filtering accuracy. It ensures the delivery of legitimate emails to users' inbox. Both enterprises and SMBs, such as web-hosting providers, can choose inbound spam filtering solutions according to their business size and needs.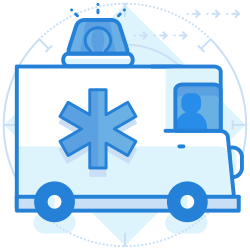 Join the thousands of organizations that use DuoCircle
---
Find out how affordable it is for your organization today and be pleasantly surprised.