The Concept Of MSP Services, And Why Your Organization Needs Them Today
Trying to run every part of the organization is only feasible if it's a small organization whose scope of operation is limited. However, for medium-sized and giant organizations, the scope widens manifold and requires specialized care. The advancements in technology brought a new breed of specialists, known as MSPs or Managed Service Providers, who assist such organizations. This assistance ranges from network and database management to IT or email Security and email management to 24×7 call centers or even Human Resources. They relieve these ancillary facilities' mother organizations, helping them focus on their core businesses and strengths. It is a world of shared responsibilities, partnerships, and collaborations.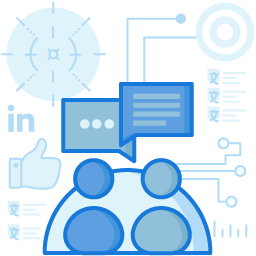 Who Is An MSP?
MSP Services or services offered by a Managed Services Provider take care of an organization's operations that don't constitute its core business activities. Their primary job is to support the business in its smooth, uninterrupted running by managing such technological activities. They do so by employing their staff to oversee operations or maintain them remotely. An MSP can cover quite a few responsibilities. As mentioned previously, a Managed Service Provider is not limited only to IT-related activities but can also include Human Resources, Accounts & Finance, Building management, etc.
Due to the nature of the work, quite a few MSP partner program have appeared on the landscape. There is often confusion between an MSP and a Value Added Reseller or VAR. An MSP Reseller is similar to the VAR or Value Added Reseller, the only difference being in the package that they offer. While VAR resells products, MSP essentially sells services.
A Value Added Reseller adds value to legacy software and resells it to an entity. The value-addition here enhances the functionality and elevates the quality of the product. Every organization looks for ways to overcome challenges that arise, mostly in the software and the hardware section. In its current form, legacy software may not be able to perform the required tasks. VARs improve the systems with more recent patches and upgrade them to help their clients roll the wheels of business efficiently.
An MSP is an advanced version of a Value Added Reseller. Instead of a product, it is a full service that is being provided. The objective is the same, which is helping the client focus on their core business activities.
What Is An MSP Partner Program?
Many of the MSP services have Partner programs to attract the services of large organizations. These programs include complete maintenance of systems to IT Security management services and more. The partner programs run on special or annual contracts. Large organizations look for experienced MSPs for their non-core activities.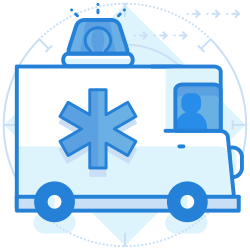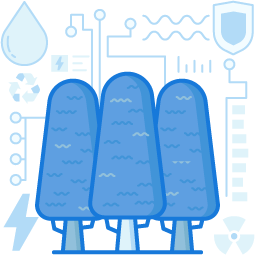 Why Are MSPs Important?
Organizations are always on the run. They have to follow deadlines while satisfying client expectations and various other commitments to meet. Given the severe limitations they work under, it becomes imperative for them to look for specializations that can take care of their non-priority activities. For a financial establishment, IT will not be the prime focus, but their financial assets are. However, no entity can survive without a functioning IT department. That's where the MSPs come into play. The Managed Service Provider will take over the department and look after it for a quoted fee.
The history of MSP has been traversing a parallel path along with the evolution of the IT industry. The earlier variant was that of Application Support, and the term was ASP or Application Support Provider. Over the years, a great deal of specialization has entered the scene, and various niche skill sets have appeared. It is primarily due to the diverse nature of work that the IT industry handles today.
Client-MSP Services Relationship
The MSP is a client-vendor, and the relationship is bound by a contract, which will also include a service level agreement. The agreement states the minimum responsibility and quality standards that have to be maintained by the MSP, failing which there may be a penalty or termination of the contract. The client will be specifying the exact role of the MSP and defining the scope of work. This arrangement's advantage is that the work's quality will be as high or similar to what the client maintains. Also, the organization could save financial resources since outsourcing the affiliate services would reduce costs.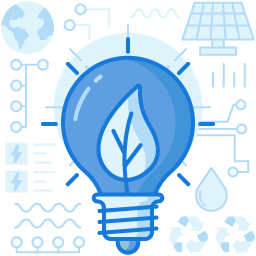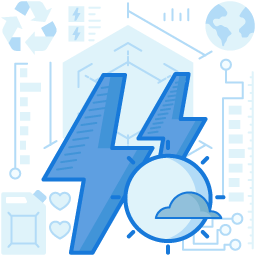 Challenges Faced By The MSP Services
Some of the MSP's primary roles include database management and the responsibility of maintaining the enterprise services. Over the years, numerous MSPs have made a living out of it. However, as cloud computing boomed, this dependency by organizations has reduced to an extent. Most mid-range enterprises are gradually moving to cloud services, and it has forced MSPs to reshape their service offers. They now provide in-house cloud consultancy services or partner with cloud computing organizations and brokering deals. The widening of the scope of MSP services is part of the IT evolution itself.
MSP Services are here to stay as long as there is a need for a specialized skill set in technology. The appearance may keep changing depending on the domain's evolution with changing times, but none can doubt its survivability and efficacy. Today many organizations, large and small, exist and function efficiently mainly because of the continuous and efficient services they receive from MSPs at various levels.