Ace The Techniques Of Email Marketing By Studying & Using These Transactional Email Examples
Crafting an effective transaction email is all about maintaining a balance between relevant content and promotional information. As an organization, you want to give your users the information they are looking for while engaging them with additional content. Transactional emails have high opening rates, and so can be a great email marketing tool. This article covers some of the best transactional email examples that can help improve your customer relationships and bottom line through emails.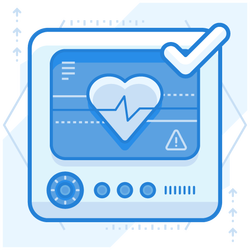 Why A Transactional Email Service Is A Reliable Email Marketing Technique
A transactional email service is a specific user based on a particular action or even inaction, every time a "transaction" happens. Unlike promotional emails, they contain only critical and relevant information. Some common transactional email examples are purchase and shipping notifications of products that a customer has recently purchased.
The following graph shows how transactional emails have higher email opening rates than bulk emails
MORE – Email as a service
Benefits Of Using Transactional Emails
Now that we know what a transactional email is, let us look at the benefits that these emails offer:
Personalization
Personalization helps drive engagement. It is easy to personalize transactional emails as they are generated based on a user's action. For example, instead of "Dear customer," transactional emails begin with "Dear John."
Customer Trust
Transactional emails have a high chance of increasing the customer's trust in the organization as these are the kind of emails for which they wait after having purchased something.
Customer Engagement
The personalized approach of transactional emails makes a customer feel special and increases their engagement.
Sales Funnel
Providing ads for similar products on a transactional email can entice a customer to purchase more products leading to further sales.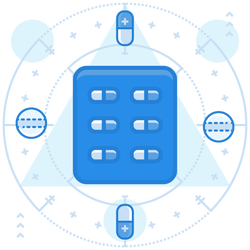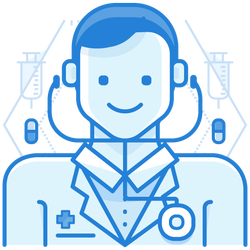 Top Six Transactional Email Examples
Cart Abandonment
There are instances where a customer fails to check out after confirming their order. This abandonment could be because of various reasons such as slow internet connection, complicated checkout process, rethinking the purchase, or forgetfulness. Sending a cart abandonment email with bright, crisp colors, discount offers, and carefully worded text can make them return to your site.
Order Confirmation
Once the customer successfully orders a product, sending an email, including the receipt and order summary, is essential. Customers usually open such emails to make sure that the order and payment made is correct. This fact presents an opportunity. Adding related products from other brands can promote broader brand awareness, allowing you to increase sales.
Customer Feedback
According to a Bright Local survey, 88% of customers trust online reviews as much as personal recommendations. Hence, sending an email to collect customer feedback is very vital. Each opinion helps you improve your service and provides you an opportunity to make them happy. It is best to ask for feedback right after they have made the purchase.
Subscription Renewal
Sending subscription renewal emails can be tricky. It is essential to be concise and not risk leaving a negative impression on the customers. Giving a notification well ahead of the time before charging for renewal shows that you are a trust-worthy business.
Password Reset Emails
People use so many passwords that forgetting them is inevitable. Most organizations have a misconception that password reset emails do nothing much other than just informing a user that his/her password has changed. Customers want a quick solution to their problem, so keep the password resetting procedure simple and avoid site redirects.
Email Reminders
Technology has advanced like never before, making people busy and prone to getting distracted easily. Hence, sending emails that nudge the customers to carry out an action that is pending or is nearing a deadline will make them feel grateful.
Transactional emails provide excellent services, which are not only great for a business's customers but good for its bottom line as well. Invest time in making your email experience great using the transactional email examples we covered, and reap great rewards for your thriving business.
Join the thousands of organizations that use DuoCircle
---
Find out how affordable it is for your organization today and be pleasantly surprised.