Why Businesses Need To Buy SMTP Server For Email Marketing Instead Of Using Free Mail Servers
Email marketing is still valued as an essential tool in digital marketing as it helps organizations to interact with their customers directly. Through emails, organizations can announce their launch of new product lines, latest offers and deals, and in the process, develop new prospects as well.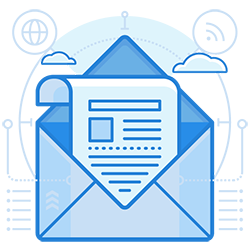 Is Free SMTP Server Good For Email Marketing?
While an average individual may send a few emails daily, enterprises need to send hundreds of emails every day to their customers. Hence, free email services like Gmail or Yahoo cannot handle these many emails, which is where the need for a private SMTP server arises.
A good SMTP server ensures that every email you send reaches the customer's inbox safely. In this article, we'll look at why organizations need to buy SMTP server instead of going for cheap and free SMTP services.
Why Do You Need To Buy SMTP Server For Email Marketing?
Even though there are various free and cheap SMTP services available, businesses need to go for the best SMTP server. It allows them to take full control of their email marketing campaigns. With free email services, there is no guarantee of 100% deliverability.
But when you go for dedicated SMTP servers or third party commercial SMTP service, you can be in total control of your email marketing campaigns. Moreover, you can be sure that your marketing emails reach the intended audience inbox rather than the junk mail folder.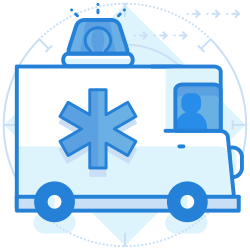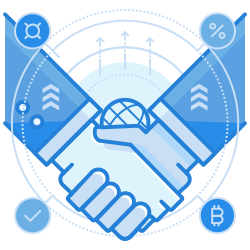 Should SMTP Server Price Be A Factor While Choosing An SMTP Server For Commercial Purposes?
Another significant advantage with the commercial SMTP server is that the number of emails you can send is drastically different from the free SMTP server. With a free SMTP server, enterprises can only send about 100-200 emails a day. Hence, large scale enterprises with thousands of customers cannot rely on free mail servers and need to buy SMTP instant activation. Nowadays, SMTP server prices are quite low when compared to a few years back.
Another added advantage of commercial SMTP email servers is that the mail servers come with high reputation. Hence, there are fewer chances of your emails getting rejected, blocked, or blacklisted.
Benefits Of Choosing To Buy SMTP Service
Save Time
The last thing any digital marketer would want is to spend hours working on developing their marketing emails only to find that their emails getting blocked or rejected. If you are using a free SMTP service, then switching to a professional SMTP service will save you a lot of time.
Deliverability
The success of an email marketing campaign majorly depends on the number of emails getting delivered to customers inbox. With free mail servers, there is no guarantee that your emails will get delivered.
Some SMTP servers come with a terrible reputation that recipient SMTP servers will block any emails sent from their service. That is why organizations must buy SMTP services that are trusted and reliable to ensure that their email reaches the intended audience.
Maintain Your Professional Reputation
If you think that choosing to buy SMTP server is a technical decision, you may be wrong. It is quite an important business decision too. The reason behind this is that with commercial SMTP services, the goodwill and reputation of your enterprise will increase.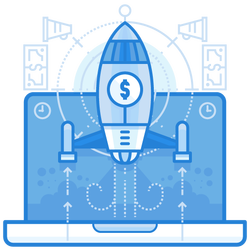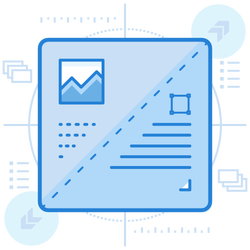 How To Choose The Best Outbound SMTP Service?
When it comes to choosing the best hosted outbound SMTP server, one needs to take into account the following aspects
Private SMTP Server – Features / Functionality
Over the years, the SMTP servers have changed to a great extent. No longer SMTP servers are needed only for bulk email service. Nowadays, commercial SMTP services offer a lot of features like:
Dedicated IP addresses
SPF and DKIM records
Email performance monitoring
Delivery reports
Manage subscribers
Email personalization
Scalability
When it comes to choosing an SMTP service for a large scale enterprise, scalability is an important factor to consider. For small businesses, it is not an issue, but for enterprises with thousands of customers, it is an important aspect that they need to consider when selecting an SMTP service. Many third-party SMTP email servers allow you to scale to a significant number of users.
Ease Of Installation
Another essential aspect while choosing the best SMTP email service is how easy it is to integrate the service with your existing application or website. One shouldn't be browsing through the pages of user manuals or making numerous calls to the customer support for setup and integration.
When it comes to choosing a professional SMTP, better go with one that gives you SMTP credentials so that you can set it up quickly.
Buy SMTP Instant Activation
Private SMTP server comes loaded with lots of features, and activation is also quick when compared with free SMTP servers. Look for these two features before you buy SMTP instant activation
Migration
If you are already using an SMTP service and want to switch over to a more professionally managed private SMTP server, then you need to migrate your emails from the older server to the newer one.
Azure tenant Migration can either become a costly and time-consuming process or a simple and straightforward process. It all depends on the migration tools and support provided by the SMTP service. Hence, look for SMTP services that provide you with readily available tools to migrate your existing emails effortlessly.
Customer Support
Customer support is a crucial factor when it comes to choosing an SMTP server. Some services even provide premium technical support at reasonable prices. Most of the issues resolve within a business day, and it is the response time that matters the most.
When choosing an outbound SMTP service, look for reviews posted by customers about the support provided and choose accordingly. In addition to phone, email, live chat support, many services also offer you detailed documentation about setup and installation along with numerous helpful articles too.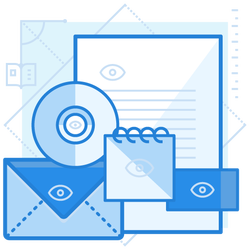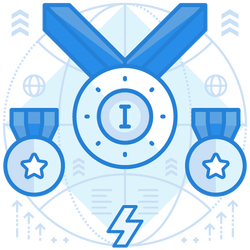 Final Words
Choosing the best SMTP server will mostly help enterprises to communicate directly with their customers and boost their sales and create new prospects for the future. But many corporations don't think it is a good idea to invest in commercial SMTP service and only realize it when their email marketing campaigns fail. The SMTP server price is also not much high when compared with the costs that existed a few years ago.
Hence, businesses must buy SMTP services to boost their email marketing strategies and never worry about email deliverability issues. Hopefully, the article has provided you with enough information about why businesses must buy SMTP server rather than relying on cheap or free SMTP servers.
Join the thousands of organizations that use DuoCircle
---
Find out how affordable it is for your organization today and be pleasantly surprised.