A Guide To Types Of Managed Services
The inability to respond to rapid disruptions in technology leaves organizations vulnerable to security threats and non-compliant. However, many organizations cannot afford the infrastructure and technical personnel required to simplify the transitions without disturbing business processes. They need the dedication of time, resources, personnel, and infrastructure away from core responsibilities to attain a secure position and growth commensurate with the time's demands and developments.
Infotech requirements in this day and age are evolving rapidly, as organizations are still not engaging the different required types of managed services. Organizations of varying scales are facing cyber threats due to their incompetence to evolve with technology. A threat could appear abruptly on the scene, leaving an unprepared organization helpless and enduring the consequential loss.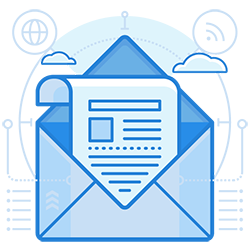 The Scope Of Managed Services
The concept of managed services involves outsourcing various IT responsibilities to an external agency by an organization. Thus it can focus on its core business processes. This managed services definition encompasses all aspects of IT, including cybersecurity, networking, and cloud storage. It can sometimes even include non-IT services too, like human resources and customer support.
Why Managed Services?
Different types of managed services take varied IT responsibilities of an organization on their shoulders so that business executives can stay competitive in core businesses by leveraging specific resources and innovation. Therefore the managed services meaning is that organizations can offload IT responsibilities and simplify processes to become more agile and reduce downtime during disasters.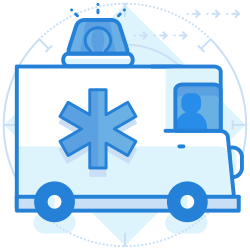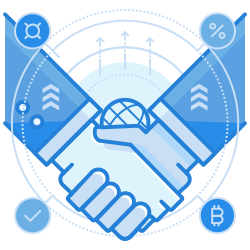 Types of Managed Services Offerings
There are different types of managed service offerings that organizations need at different levels.
Managed Network & Infrastructure
MSPs take upon themselves the responsibility of ensuring networking between an organization's systems. Service providers handle various connections such as LAN, WLAN, WAP, SAN, etc., in a system.
Managed Software as a Service (SaaS)
This service provides a software platform for organizations based on a per-month or per-year subscription. MSPs act as intermediaries between software developers and organizations. Thus, the organization always receives the latest updates without paying anything extra.
Data Analytics
Data is considered to be a highly significant aspect of business growth. Organizations not directly involved in information systems and IT find data to be quite convoluted. MSPs offer services by monitoring and analyzing data to improve the organization's business solutions.
Managed Security
Managed security functions based on a remote security infrastructure deployed via the cloud and involves a wide range of solutions like backup and disaster recovery, real-time malware protection, etc. It clears up the organization's cybersecurity responsibilities such as virus detection, spam eradication, traffic analysis, patch installation verification, system monitoring, and intrusion detection and prevention.
Managed Support Services
Managed Support Services is a wide–range of services that combine IT support and technical counseling, which in other terms are also called helpdesk and troubleshooting. This service assists with routine issues such as password resets, software updates, desktop or device troubleshooting, etc.
Managed Communication Services
As technology defies the logic of time and distance, the speed and versatility of remote communication are continually evolving. Managed communication services offer an IT communication package that includes voice, video & email communications.
Important Notes for Managed Services Providers
Whenever a managed services provider prepares a managed services offerings ppt file, they usually consider all the above points and include types of managed service providers. A user can find such information beneficial as they typically list various managed services examples, along with managed service provider examples.
A report recently suggested that the managed services market will reach a whopping $116 billion by 2025. The managed services market is booming, and business leaders can leverage different types of managed services to add value to their business by letting the appropriate experts handle their organization's business process.