What Are The Main Features Of Exchange Email Archiving And How To Get The Best Out Of It?
Emails are the backbone of any big or small enterprise. Over 90 percent of business communication takes place in the form of emails. They serve as a record of every conversation that companies have. The importance of the communication channel dictates that every organization have an efficient archiving system in place.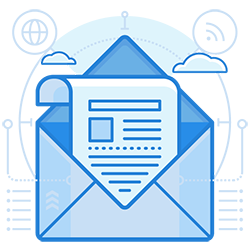 Microsoft Exchange Email Archiving
Microsoft Exchange is a widely used platform in the IT world. Knowing the significance of email archiving, Microsoft armed its Exchange Server 2010 with capabilities for archiving, retention, and e-discovery. The IT giant further enhanced these functionalities in Exchange Server 2013 and 2016. The features for email archiving Office 365 has can also be used on Exchange Servers.
Let's take a look at the main features of the native Exchange email archiving appliance.
Archiving Process
Exchange Server provides two options for its users to implement archiving. Users can choose to utilize a sizeable primary mailbox or use Personal Archive – an exclusive, secondary mailbox. Personal Archive comes as a part of the Exchange Server; it is assigned to a user and associated with his or her primary inbox.
If a user selects the latter, he or she is responsible for the archiving process and needs to move the emails from the primary inbox to the Personal Archive.
Retention Policy
The user organization can set the policies for retention according to their requirements. The administrator or the IT department can set the default rules for use in the organization, which the end-user can still modify as needed.
For instance, an organization can set a default policy by which emails, after 60 days in the primary folder, move to Personal Archive. The emails move from there to deleted items after 120 days and are permanently deleted after 180 days, etc.
Legal Hold/Retention
Whenever required, an organization can place a legal hold on the Exchange emails, which will disable deleting or editing of any emails in the primary inbox or Personal Archive by any user. The feature can be activated for specific mailboxes or across the entire user platform.
Data Discovery
An end-user search of emails is like in any other system. The Server archive also provides Web-based UI and role-based search abilities for select users like the administrator or organization compliance officers.
Things To Consider Before Going For An Exchange Email Archiving Solution
Some users find limitations in the native archive and go for third-party email archiving solutions for Exchange. You have many options – email archiving open-source or paid third-party solutions, cloud-based or on-premise email archiving. Whatever your choice is, you should make sure that it has the following basic requirements.
High durability and low maintenance: Safety of the emails is essential for any organization. While going for any archiving solution, an enterprise needs to ensure that its archives are in safe hands.
Independent operational set-up: Organisations choose those archiving solutions, which have minimal interference in their business process. This set-up reduces the workload on the IT team, and they can concentrate on other vital issues.
Effortless data retrieval: Needless to say, the very reason for choosing an archiving solution is the retention and retrieval of essential data. It should be easy to back-up and restore email data through the solution.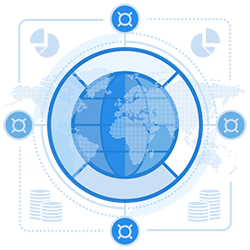 Join the thousands of organizations that use DuoCircle
---
Find out how affordable it is for your organization today and be pleasantly surprised.