How Can Multiple SPF Records Cause Trouble For Your Domain And What Can You Do About It?
The presence of multiple SPF records is a prominent reason for SPF authentication errors, besides syntax error and SPF too many DNS lookups. However, it is not an incorrigible error. Let's discuss the 'multiple records' authentication error in detail and what to do about it.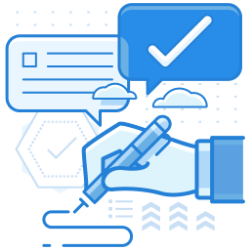 What Defines Multiple SPF Records?
The multiple SPF records instance is when a domain has set up more than one SPF record. It could be due to either overlooking the first record's existence or assuming that an association with two or more email service providers requires creating an equal number of SPF records. It gives rise to a multiple SPF records error.
​Why Not To Have Multiple SPF Records?
Several errors trigger SPF failure, and multiple records happen to be the most common of them all. It is advisable to avoid having multiple SPF records because: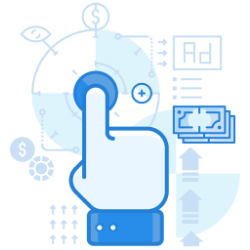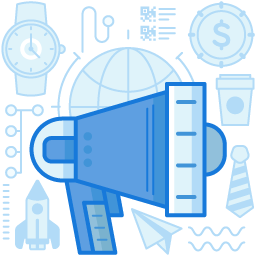 How To Avoid Multiple SPF Records?
Since it's a rule not to have more than one SPF record per domain, all sources need to be edited and accommodated into a single SPF record. The following are some ways to accomplish it.
The error of multiple SPF records can be removed by merging the two (or more) SPF records and creating a single record inclusive of all sources. One can have various sources in a single SPF record as long as the total length doesn't exceed the 255-character limit.
Another effective way to avoid exceeding the SPF 10-DNS- SPF lookup limit is to use SPF flattening tools, which replace domains with their IP addresses, thus eliminating the need for an SPF lookup counter.
SPF flattening requires someone to manually update the IP address every time the server alters the IP address. Many enterprises have incurred huge losses because of invalidated DNS records created when SPF flattening backfires. However, this may be solved by using SPF compression tools, which ensure scrupulous SPF record management.
How To Merge Multiple SPF Records?
Multiple SPF records can be merged to create a single record by keeping the following rules in mind:
The Use Of v=spf1 And all: The rule is to use v=spf1 and all just once throughout the record. v=spf1 must only appear in the beginning, and all, in the end. Everything else regarding the domains comes in between the two.
Example – Let's say the following two records need to be merged to validate your DNS record:
v=spf1 ip4:2089:4990:4086::/47 ~all
v=spf1 include:_spf.google.com ~all
The merged record should look something like this:
v=spf1 ip4:2089:4990:4086::/47 include:_spf.google.com ~all
10 DNS Limit: While merging two or more SPF records, remember to keep the 10-DNS SPF lookup limit in mind and make minimal use of the 'include' mechanism.
The Use Of SPF Validator Tool: The last step is to validate the merged SPF record and check for errors. With this done, the recipient's mailbox will identify and accept emails from all domains listed in the SPF record.
SPF records are crucial to enterprise email management. Therefore errors caused by multiple SPF records or SPF too many DNS lookups need to be scrutinized and eliminated before they can cost financial or reputational loss to an organization.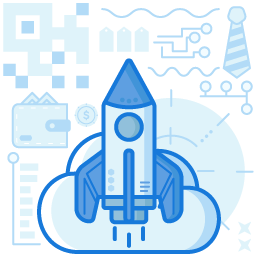 Join the thousands of organizations that use DuoCircle
---
Find out how affordable it is for your organization today and be pleasantly surprised.