Here Is A Quick Guide To Best On-Premise Email Archiving Solutions That Enterprises Can Choose To Adopt
Whether it is a small, medium, or large scale enterprise, email messaging plays a crucial role in communication within the organization as well as with customers and other business partners. With such a massive amount of data in use, it brings with it a lot of risks.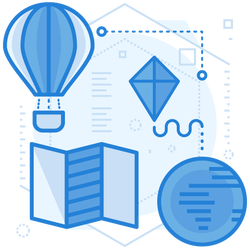 Organizations must regularly backup and archive emails for retrieving them later in the future. The option of recollecting the messages you sent and received a month or a few years back may prove invaluable for users. Especially for people dealing with finance and legal activities, restoration of a previous communication can save a lot of time and effort.
Enterprises need to consider email archiving as one of their backup and safety solutions. In most organizations, the employee's email inbox is dumped with emails for several years, impacting their computer system's performance.
If there are secure options to archive their emails, then it would mainly improve their performance, which boosts the productivity of the organization. On-premise email archiving solutions not only reduce the load on the email server but also prove to be a useful backup method whenever the mail server goes down. There are several personal email archive software available on the market.
Benefits Of On-Premise Email Archiving Solutions
On-premise email archiving solution comes with its own set of advantages including:
Enhanced control, security, and reliability
Cost-effectiveness
Huge customization capabilities
Easy to integrate with email servers and LDAP
Customized user roles and policies
Highly flexible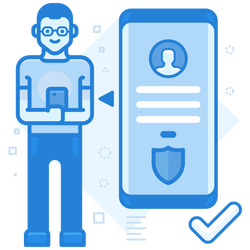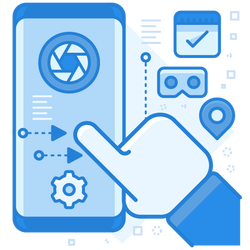 Best On Premise Email Archiving Solutions
SonianEmail Archiving
When it comes to on-premise email archiving solutions, Sonian leads the way as they provide a reliable and trusted solution. Sonian archives all sent and received emails along with their attachments. Another highlight of the archiving solution is that it is effortless to search and access your emails. The archiving solution is also completely safe and secure. The archive is segmented into various categories so that even if one portion of the archive is lost, the rest stays completely safe. One of the main reasons that Sonian archiving solution is popular with small and medium enterprises is because of its security aspects and how users find it simple to search and recover their emails quickly.
Manage Engine Recovery Manager Plus
Even though there are some email archiving solutions open source available, it is always better to go with trusted and reliable on premise email archiving solutions like Recovery Manager Plus from Manage Engine. The solution is viable mainly for both medium and large scale enterprises. They also offer a budget email archival plan for small organizations. One of the significant highlights of the archive solution is that it is entirely safe and secure. Even searching and recovering your emails from the archive is quick and straightforward.
Cryoserver
Another popular vendor in email archiving is Cryoserver that offers archival solutions for cloud and on-premise archiving. Both options are easy to deploy and provide excellent performance. With Cryoserver cloud-based email archiving solutions, one can get access to the archive from anywhere. Cryoserver provides a highly safe and secure archival solution and allows users to retrieve emails from the archive in a flash. Organizations looking to secure the archive can use the role-based access. Cryoserver also provides options to compress and store your emails to reduce storage costs.
Smarsh
Smarsh on-premise email archiving solution is an expensive but highly secure means to archive your emails. It is mainly meant for financial and legal enterprises looking for a highly regulated and reliable service. The service allows users to access their emails only after verifying their organization's email and password, which makes it easy for administrators to know when someone accessed an email; this provides administrators complete control over the email archive. The solution also comes integrated with instant messaging options like Slack and Bloomberg, allowing users to communicate with administrators and colleagues easily. Smarsh is the ideal solution for organizations looking for advanced email archiving solutions.
Final Thoughts
Every email archiving solution in our list comes with its own set of features and advantages. Some might be well suited for small and mid-sized enterprises, while others may be better suited for large scale enterprises. Hence, it is essential to choose the best on-premise email archiving solutions according to your organization's requirements after a thorough analysis. Based on the email archiving solutions comparison made between cloud and on-premise solutions, many organizations favor on-premise solutions as they tend to offer more control and flexibility.
Join the thousands of organizations that use DuoCircle
---
Find out how affordable it is for your organization today and be pleasantly surprised.