A Detailed Guide With Email Archiving Solutions Comparison
If the user is manually saving an email, it becomes challenging to search a particular one. The email archiving software collects and preserves the emails in the database for future reference. It provides an index and an interface for searching the email data. Archiving solutions facilitate the organization to search and find an email from the database.
Why One Should Go For Email Archiving Solutions Open Source
The open-source email archiving software is imperative to an organization, for storing both client and other enterprise communications. The email archiving software helps in the archiving of emails at the central repository. Email archiving solutions – open source provides the following features:
Automatically save all incoming and outgoing emails
Indexing the emails for better search
Daily backup of the archive
Easy maintenance
Less running cost
Virus-free
Support for archiving attachments, calendars, offline pst files, contacts, notes, etc.
There are several email archiving software in the market. But to maintain the cost, one should go for an open-source email archiving software to get the edges listed above.
Email Archiving Solutions Comparison
As more and more organizations go digital, it becomes a significant issue to collect, process, and store one's data; thus, the need to archive emails increases subsequently. By compliance and the enactment of the General Data Protection Regulation (GDPR), one must take countermeasures to avoid unauthorized destruction, loss, or alteration of private information.
Email archiving solutions can be, hardware, software, hybrid, and cloud-based depending on individual specific features explained below:
Hardware Email Archiving Solutions
In hardware email archiving solution, all the components are configured and ready to deploy at the server. It was first developed in 2004 and is also known as appliance solutions, as the emails get stored electronically in disks and arrays. A hardware email archiving appliance has its own limitations as there is a chance of data getting destroyed if the hardware is damaged, lost, or stolen.
Software Email Archiving Solutions
The user needs to install a software or a link on a DVD to install the archive. Users should also purchase software licenses like databases such as Microsoft SQL, operating system, etc. along with the hardware platform. And then, the solutions will be configured and deployed. But malware can corrupt these email archiving solutions.
Hybrid Email Archiving Solutions
Hybrid email archiving solutions are a combination of hardware or software solutions that can either be on-site or cloud-based. This data could be either a copy of the current or historical data.
Cloud-Based Email Archiving Solutions
All the above solutions have some data maintenance restrictions. Once the limit exceeds, corporations look for alternatives like buying more storage space, reassign space, or migrate data to other servers, but all of these measures will affect performance and have problems with compliance of the Federal Rules of Civil Procedure. Thus, cloud-based email archiving solutions can prove to be a viable alternative to these. Some companies host their cloud environment, and others use commercial cloud environments like AWS, Rackspace, Azure, etc. managed by third-party professionals, mainly an organization's IT support specialists.
In these solutions, data is continuously backed up and virus-scanned.
They are more efficient in storing personal data than backed up email databases.
Organizations can quickly search the indexed emails and export the requested information within minutes.
They can capture all emails and indexes in a secure cloud environment, making the emails searchable and accessible.
The users are often required to pay a monthly subscription charge to maintain these unlimited storage capabilities.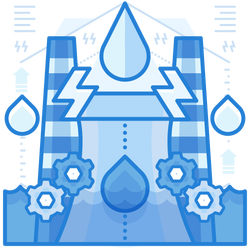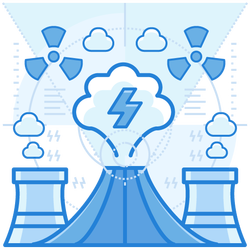 Cloud-based email archiving solutions can be of the following types:
Shared SaaS Email Archiving On Cloud
SaaS (Software as a service) archiving is a subscribable and configurable archiving solution. A user needs an internet connection to allow transport of mail from the primary mail servers to the archive service on the cloud.
Dedicated Email Archive On Cloud
Dedicated email archive on cloud is deployed on the cloud and then configured for high availability and security. A connection between dedicated email archive on cloud and user's primary mail servers can be made either over the internet or by establishing a direct link between data center and cloud.
Dedicated On-Premise Email Archiving Solution
An On-premise email archiving solution captures all emails to an indexed database. However, it offers limited storage space. It requires higher startup costs, as it has links to both hardware and software components, but it's a one-time investment. Moreover, its management requires the IT infrastructure and personnel to monitor the archiving and hardware maintenance.
Conclusion
The motive of the email archiving software is to archive all the emails sent and received on the email server. Users can access these from the central email repository at any time. A detailed email archiving solutions comparison should make it easier for you to choose the most suitable option to go for as per your requirements and preferred features.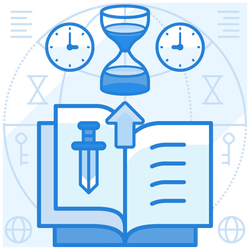 Join the thousands of organizations that use DuoCircle
---
Find out how affordable it is for your organization today and be pleasantly surprised.