Email Security In Information Security: How Your Information Security Is Incomplete Without Essential Email Security
Even micro-scale organizations and businesses now have their presence on the internet, and for them, it is a necessity to be able to communicate with emails. Every enterprise and its employees are often communicating and sharing valuable information over emails. In the same way, employees in various organizations are also accepting information and attachments (e.g. .pdf, .doc, .xls etc.) over emails. Cybercriminals are well aware of this positive engagement with email communication and are scrupulously using emails for their ill motives.
Attackers can use emails to steal data and cause harm by spreading malicious infection, phishing attacks, spam campaigns, or even personalized, sophisticated attacks. Since organizations rely on email communications most of the time, hackers can attempt to intercept or sniff the exchange of sensitive information over email. So, the first question we should be asking is what is email security –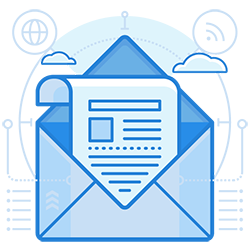 What Is Email Security?
Email security is the countermeasures taken against information security threats such as theft of information with phishing attacks. These days, organizations outline email security policies that help their employees to understand, protect, and regulate the sensitive information or content they share or access over emails. Email security is a small investment that can protect an organization from a substantial financial loss or loss of credibility.
Types Of Email Security Threats
Though there are many ways for hackers to attack, different email security threats can be categorized under three major types of email security threats.
Unsolicited bulk emails (Spams)
Unsolicited bulk emails, also known as 'spam mail' is an act of sending a large volume of unwanted emails. Organizations send such emails as a part of their marketing campaign. Such emails can cause undesirable effects such as flooding mailboxes with unsolicited emails, loss of bandwidth and memory for relevant emails, or even worse; they can spread virus infection to many devices at once.
Malicious emails
Attackers can send sophisticated emails with malicious scripts running in the background, which can cause system dysfunction, improper behavior, or wiping essential data from the information systems.
Phishing attacks
A significant threat to any organization or individual is phishing attacks. Adversaries have improvised their phishing techniques and attacks over time, which can cause different types of trouble for the users.
They can appear legitimate and ask the user for valuable credentials, share several malicious links in emails or send a keylogger or Trojan Horse embedded within attachments. These techniques sometimes may not have direct effects, but in the long run, they can cause severe damage.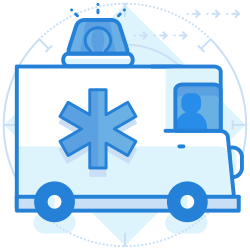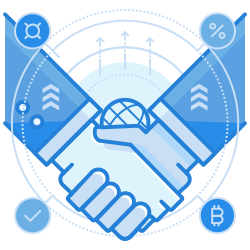 Email Security Measures
There are different security measures any organization or individual can apply to protect against email security threats. Such actions usually include simple guidelines that one should always follow.
Here's a list of some general guidelines one should always keep in mind:
Do not open any hyperlink without verifying the end URL. Hackers may send an email with hyperlinks looking legitimate, but would redirect you to a malicious website.
Do not download any attachments received from unfamiliar sources as such attachments can include malicious files and cause malware or spyware infections in the system.
Use a strong password for any web services, change the password periodically, use a different password for each portal, and avoid sharing the password with anyone.
Never share confidential information over emails. If needed, share sensitive information only with trusted recipients. Confirm before sharing such information with your reporting authority.
Prefer using a secure VPN when accessing the organization's email account through a personal device from a remote location.
Do not share or access any sensitive information over public Wi-Fi hotspots.
Train employees on the ethics of sharing information and maintaining email security.
Maintain the physical security of the device and control the access to emails on the private machine.
Email Security Services You Can Employ For Your Enterprise
There are email security services and tools which one can leverage to stay safe against any threats.
Email security tools
These tools can offer email security features, such as anti-spam and email filtering. The use of an email filtering tool can help the user protect against emails received from a blacklisted sender.
Secure email gateway
A secure email gateway can analyze any incoming or outgoing emails from the organization's email server.
Email encryption
Encryption provides Email security in cryptography algorithms, which allows users to communicate sensitive information without worrying about interception or theft of data. This is possible as emails are encrypted end to end with a passkey. The right use of email security measures and services can offer a great deal of protection to any user. As such, it is the responsibility of an organization to remind and educate its employees on leveraging given email security services.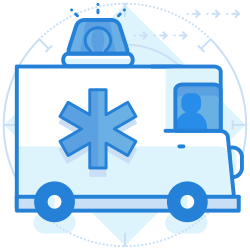 Join the thousands of organizations that use DuoCircle
---
Find out how affordable it is for your organization today and be pleasantly surprised.