Planning To Buy Mail Server For Your Business? Follow This Guide To Make A Smarter Choice
Going by the basic definition, a mail server handles and delivers e-mails over a network. It can deliver e-mails from the client to the mail server, or from the mail server to the client computer.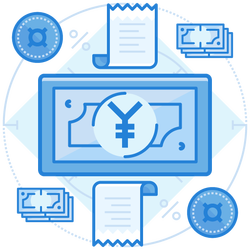 What Is A Mail Server?
The client computer is the desktop we use to view the e-mails. The modern-day smartphone can be categorized into a client computer. The basic flow of e-mail communication with SMTP is as follows:
When the sender sends an e-mail from their device, it goes to their SMTP server
SMTP server then communicates to the recipient's server
The recipient's e-mail client later receives the e-mail once it connects to the internet.
Mail servers may use different operating systems, system configurations, and several protocols to communicate with each other. Such protocols include SMTP, IMAP, POP, and many more.
Reasons to Buy A Mail Server
Here is a list of few reasons to buy a mail server for any individual or enterprise:
E-mail marketing: Bulk e-mailing to masses without restrictions
Privacy, security & authenticity of e-mail conversations
Brand e-mail communications & updates with the personal domain name
To portray the organization in a legitimate & professional way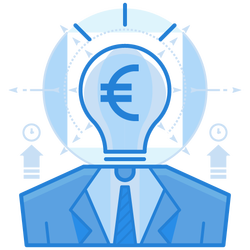 Defining An SMTP Server
A server which uses SMTP (Simple Mail Transfer Protocol) for e-mail transmission is called an SMTP Server. Communication through SMTP is very similar to the exchange of physical mail via postal service.
Through SMTP, sender's e-mail client communicates to an SMTP server using SMTP server address. It is configurable for any e-mail client (MS Outlook/ Mozilla Thunderbird or Gmail) under SMTP settings or server address.
An SMTP server uses TCP protocol which in simpler terms, is an acknowledgment based protocol. It ensures delivery of all the e-mails that are sent from the server if the recipient's e-mail address is correct. If any delivery fails, the sender will get an e-mail with a report about failed delivery and the reason behind it. Now, if a user wishes to buy an SMTP server, there are two options. Either the user can deploy a free SMTP server, or buy a dedicated SMTP server.
Free SMTP Server
Organizations can use a free SMTP Server without any costs. However, such open SMTP hosting services come with a specific set of limitations in terms of bandwidth, memory, or delivery time.
Free SMTP service can be used if the user wants to use this service for personal communication or if the user is sending e-mails in lower volumes.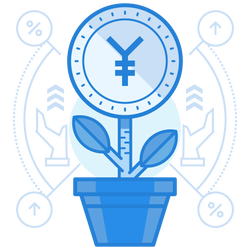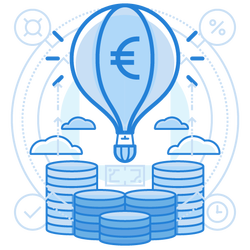 Advantages Of Deploying A Free SMTP Server
The crucial transactional and business e-mails require immense energy and effort for drafting. All that careful drafting goes down the drain if the e-mail lands up in the spam folder of the receiver. The SMTP servers deploy stringent security checks to ensure that the e-mail doesn't reach the junk folder.
It offers a secure cloud-based sending environment.
There are scheduling, A/B testing, segmentation, and other marketing features.
The server offers businesses a higher sending limit for their marketing and transactional e-mails.
Free SMTP servers like Google SMTP service do not use port 25, which ensures shorter e-mail queues and delays.
Dedicated SMTP Server
It is recommended to buy dedicated SMTP server if:
Organization/Individual has an extensive database of potential leads or many customers.
The user wants to use the SMTP server for bulk e-mailing.
It is a big organization in need of customized bandwidth, volume, or memory.
The user wants to ensure the privacy of the e-mail communications on their domain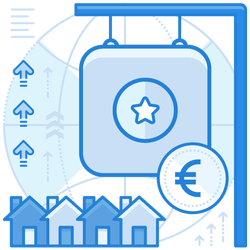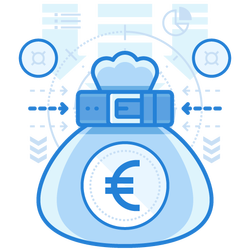 Advantages Of Dedicated Mail Servers For Businesses
Organizations using their dedicated SMTP server also use their IP address and domain name. It allows them to brand their marketing e-mails responsibly. Therefore, most business owners prefer to buy SMTP server for e-mail marketing.
Dedicated SMTP server offers numerous advantages to users. Especially when it comes to e-mail marketing campaigns. Some of those advantages include:
Freedom to send thousands of e-mails a day
Businesses can buy dedicated SMTP service as per their need for e-mailing volume. They are not bound to a specific e-mail volume limit, unlike free services.
SMTP relays
SMTP relays allow users to relay their e-mail through different routes which in turn ensures that the e-mails do not reach the spam folder of the receiver.
Quick Delivery
Dedicated SMTP servers allow a fast e-mail delivery compared to free SMTP services.
SMTP Login
If needed, the e-mail client would be asked for SMTP credentials to login and communicate to the SMTP server.
E-mail Authentication
E-mail authentication using Domain key, SPF, and DKIM. It allows the receiver to validate the sender and provides the reliability of the exchanged information.
Unsubscribe Notifications
Dedicated servers notify senders when receivers unsubscribe from their e-mail campaigning. It allows the senders to focus on the best prospects and potential assets.
Spam Reports
Some dedicated servers also notify senders when receiver reports received an e-mail as spam which allows senders to take corrective actions and avoid reputation issues.
Conclusion
Thus, if a user has a business having an integrated marketing strategy of bulk e-mailing campaigns, then purchasing a dedicated SMTP server for e-mail marketing is a wise decision. However, before one decides to buy SMTP server, they should define the server needs in terms of bandwidth, memory, e-mail volume, and users. Also, SMTP servers need manual administration and maintenance, besides updated security measures from time to time to be safe from cyber threats. Thinking around these parameters helps businesses choose a robust and economical mail server.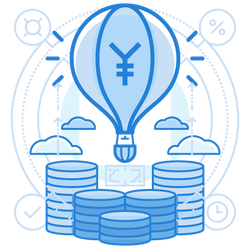 Join the thousands of organizations that use DuoCircle
---
Find out how affordable it is for your organization today and be pleasantly surprised.