An internet sales company needs to be recognizable. A large number of loyal customers will lead to increased business profitability. To achieve this, you need to choose the right marketing strategy.
If you've opted for bulk email marketing to improve communication with your clients, it's worth using special email tools to automate your email campaigns.
You won't waste time sending messages to every customer yourself. With the right email tools, it's much easier to connect with hundreds and thousands of potential buyers. This way, you can keep them aware of the latest news of your company, new products or services, and any interesting information you'd like to share.
One of the most effective marketing strategies that is also easy to implement with email marketing tools is drip marketing.
With its help, you can slowly but steadily share important company info with potential customers, instead of sending it all in one email. It can generate 50% more sales-ready leads through steady communication with consumers.
Plenty of email marketing software can help you do just this. In this blog, we'll tell you about how to find a good one for your business.
Criteria for Choosing the Ideal Email Tool
How to choose the best email marketing tools? Such software should have an intuitive interface. You don't need to know about how the code works or other technical aspects.
The less time is spent studying the program, the faster the marketing campaign is launched. You can quickly configure the necessary functions and start sending messages to the customers. Also, the email tools must have the following functionalities:
Personal or custom domain. Users will be happy to receive a newsletter if they know who sent it at a glance. Having your domain will help increase open rates and customer loyalty. Your messages will go to the inbox, not spam. According to statistics, 45% of people open your email because they know who it's from.
Personalization for newsletters. Personal connect helps enhance the impression of real communication, so the more personalization options a tool offers, the better it is. Personalized mailings have 41% higher click rates.
Unsubscribe option. A high-quality messaging platform will minimize the number of emails that customers don't want to receive. If your messaging tool does not let your customers unsubscribe easily, your brand can get flagged for spam.
Segmentation for contacts. Dividing customers into several categories will help you optimize your email campaigns. You will be able to use age, location, personal interests, occupation, gender, and so on. Setting up your marketing campaigns with many such client characteristics in mind will increase engagement and website conversion rates. According to statistics, segmented campaigns get 14.37% more opens.
Newsletter templates. A ready store of email templates in the application will help you quickly send messages about a new product or brand location, limited period discount offers, and birthday or New Year wishes.
The right marketing strategy combined with the perfect email marketing tool can bring incredible results. You will notice an increase in the visibility of your brand, your website conversions, the number of purchases, and overall reach.
8 Best Cold Email Marketing Tools To Generate More Leads
The Internet offers many tools for mass emailing. You can choose what suits you best. Do you need to set up a calendar of dates to send your emails on, segment your thousands of contacts, or automate your email responses?
These tools help with each of these marketing functions and much more.
Engagebay
Engagebay offers a rich feature set for incredible, even unbelievable pricing. You can automate your email broadcasts and drip campaigns, use SMS marketing, create visual workflows for your marketing campaigns, and cut down your marketing costs drastically.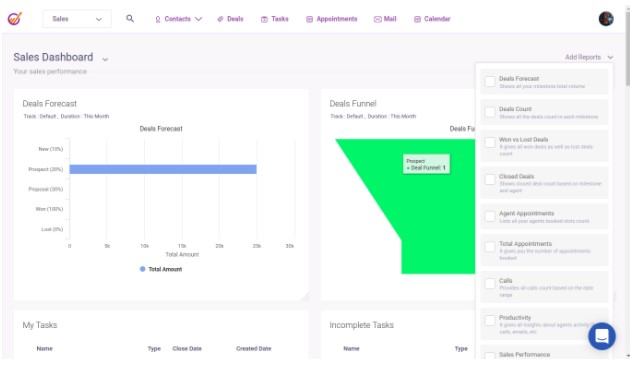 The software helps small businesses grow in scale as it comes with all the tools you'll need for great marketing, sales, and customer service.
Take a look at some of the key marketing tasks you can execute easily with EngageBay:
Create and manage landing pages
Segment your contacts list into many different buckets
Manage all your business tasks from one place
Automate the marketing workflows and save hours every day
Generate leads with minimal effort thanks to automation
Communicate with your customers on Live Chat
EngageBay is designed to improve business. The software offers myriad marketing features, but also many email tools to enhance work productivity.
You can automate regular and repetitive tasks within the organization, store files on the cloud securely, share these files between teams without lag or delay, and keep everybody updated about their latest and most important working tasks.
At a time when working from home is the new normal, these functionalities become a necessity. What's more, you can avoid the spiraling costs of having to use a dozen different business applications when you use EngageBay.
Pricing. There is a free data plan. Other plans start at $14.99 per user per month.
Woodpecker
Woodpecker is designed for businesses of all sizes. You can easily set up and manage bulk email campaigns. The software's automation allows you to minimize the time spent on sending out emails.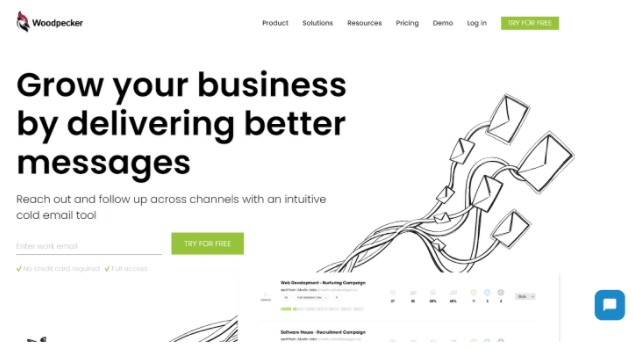 This marketing software comes with intuitive tools, so you don't need any tech skills to get started. Pick from a plethora of customizable templates and start sending newsletters to thousands of contacts.
Woodpecker also makes writing emails easier. It offers a tool that suggests better words and sentences when creating your emails. Also, if you replace the information in one of your emails, it can be updated in all your templates.
But there is one drawback, in Woodpecker you can't send emails with attachments.
What possibilities does Woodpecker offer to the user?
Email tracking (open rate, click-through rate, sent/delivered).
Cold email personalization.
Efficient follow-ups with email automation.
Simple campaign scheduling.
The software also integrates smoothly with other business applications. This makes data sync easy and becomes more and more useful as you scale.
Pricing. Free trial period. The data plan costs $39 per slot every month.
Snov.io
How to increase your target audience without knowing basic customer information? You must use an email search. If your database contains only clients' names and domains, this tool will help you quickly find missing addresses and set up bulk email campaigns.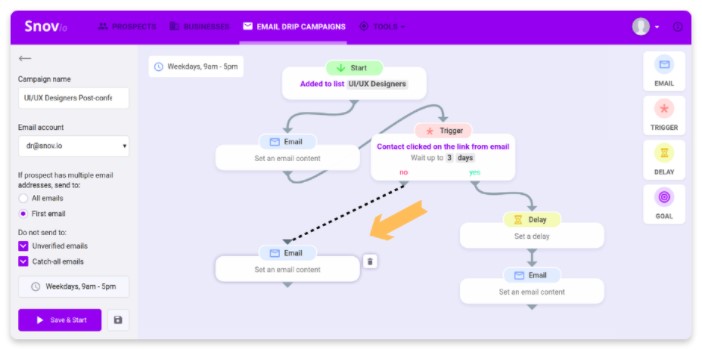 Here are some key functions of Snov.io:
Search for email addresses by company. An opportunity to find organizations that you can work with will help expand your client base. It is enough to indicate the field of activity, location, and brand names for the tool to provide you with accurate information about email addresses.
Search by domain. Choose a specific domain, and the email marketing software will provide each email address in a few minutes. You can explore up to 20,000 domains at a time and optimize your campaigns.
Search by name. If you have information about customers' names and their domains, the tool will help you perform email searching tools. You will have thousands of valid email addresses in your database that you can actually use to set up your marketing campaign.
Filtration. By choosing the parameters that the target audience matches, it's easy to find potential consumers and their data for feedback.
With Snov.io, you can easily identify employees who have the necessary skills for a particular task. This helps you save hours in employee management. Each employee can be given specific business tasks, and regular work can be done by the software.
Additional products from the platform allow you to authenticate requests. For this, an access token is generated and used for further authorization.
Functionality for triggered mailings is also available. You can change the delivery status of a message, see which notifications have been provided and whether there have been clicks on links.
An equally useful feature is contact list management. Database automation will help you add new customers who will immediately be added to a default email list or a particular email campaign, depending on the characteristics.
Pricing. A forever-free plan is available. Paid plans start at $39 per month.
Yesware
Do you want to always keep in touch with your customers? Yesware can help you select the time for sending emails according to your customers' time zones.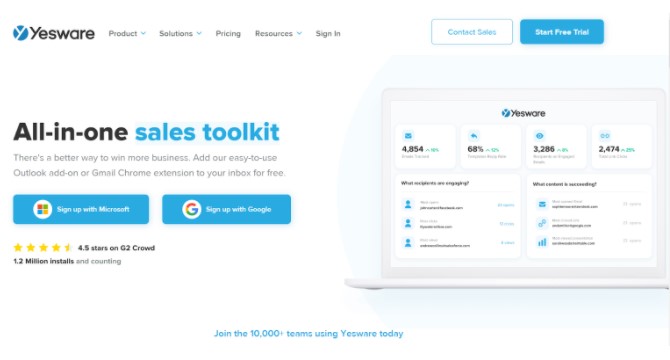 The software also tells you which emails were read and which ones went unopened. Also, the analytics will show information about the device on which the client's email service is installed. This will allow you to alter the emails for different devices, such as mobile phones and iPads.
It takes a lot of time to find email addresses.
With this email automation tool, you will be able to optimize your workflows. A few clicks are enough to get information about the email addresses of customers found on the company's websites, in social networks, or other online resources.
The tool will help you to:
Set up cold sending of emails
Personalize them
Send up to 400 messages to users daily
Explore email data using analytics
This email marketing software is also very easy to use and integrates well with other apps.
Pricing. Free trial period of 14 days. The monthly plan starts at $19 per user per month.
Reply.io
To send out cold emails, you need to create a database with information about potential customers. Your target audience can be on LinkedIn, Facebook, or anywhere else.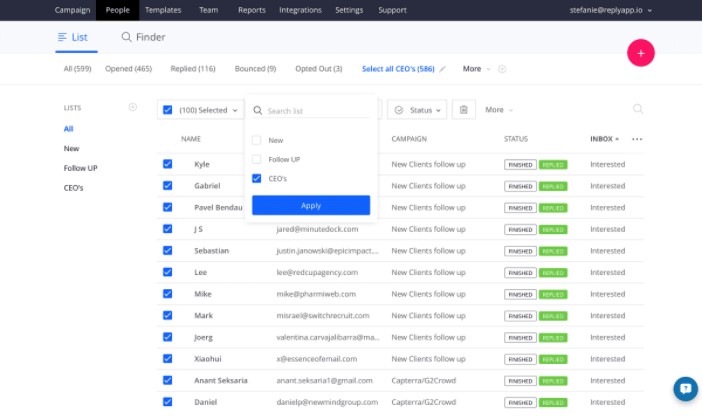 Reply.io allows you to find clients from any online resource and set up tasks to optimize your email campaigns. Users can be anywhere in the world — your messages will be delivered regardless of their location.
Other key features of Reply.io:
Special algorithms provide the latest data on the most interested clients.
The quality of your cold emails is evaluated, after which you can improve the text and design.
You can also A/B tests to find emails that get better responses.
Pricing. A 14-day free trial is available. Tariff plans start at $70 per month per user.
Mailshake
Mailshake is a cold email software to automate the sending of emails, customize templates, and increase your target audience.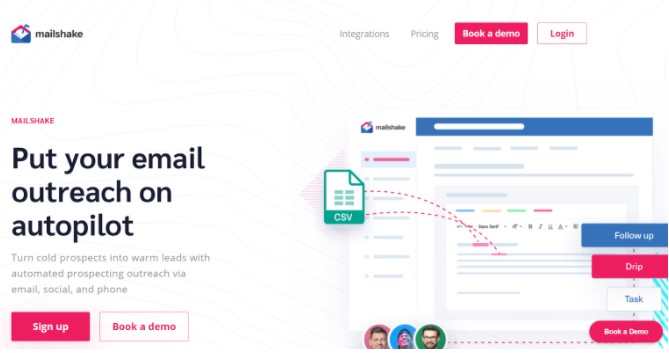 Usually, email communication starts with a welcome email. It is sent after customer registration on the website, the first purchase, or other similar actions. Cold customers who haven't interacted with the company yet will learn the benefits of your services. With the help of Mailshake, it is easy to establish relationships with:
Bloggers who will advertise your business to the target audience
Journalists
Any potential customers interested in the services you provide
People who will help expand your contacts base
Mailshake provides a thorough analysis of sent emails, their open rates, and those redirected to the spam folder. For companies looking to convert cold customers into potential buyers, this automation software is a smart solution.
Pricing. Tariff plans start at $59 per month per user. There is a 30-day warranty period when you can get your money back.
Quickmail
Brands that have been selling online for a long time need an advanced follow-up tool. A lot of settings, an analytical system and other functions will help them implement an effective marketing strategy.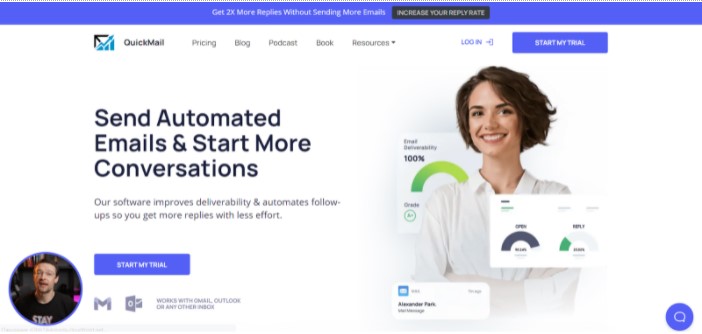 Key features:
Quickmail can find out if your newsletters are being read.
Automation email marketing tools like Quickmail can help increase conversions and improve customer engagement.
Using Quickmail, you can add weblinks to your website's home page or the landing page in the body of the email.
Brands need to send frequent emails to keep their customers informed and aware of their products and services. Every business needs to send out thank you and welcome emails, reminder emails, product update and new offer emails, and so on. Quickmail can help you send all these emails with automation, so you can save a lot of hours of your working day.
Pricing. Free 14-day free trial is available. There is a free plan. The paid ones start at $49 per month.
GrowMeOrganic
GrowMeOrganic is an all-in-one sales prospecting and cold outreach platform. Unlike other tools, GrowMeOrganic offers unlimited credits on all its features. With GrowMeOrganic, you can find emails of your potential customers from platforms like Linkedin, and Google My Business and a pre-built database of 575M+ verified professionals and over 30M+ Companies.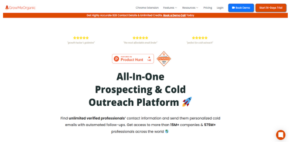 GrowMeOrganic offers a variety of features that can be extremely helpful for your email marketing services or campaigns. Also, it can also be used to extract emails from LinkedIn and websites. The ideal application is best used for email automation, business growth, and marketing. 
GrowMeOrganic's user-friendly interface makes it simple for beginners to use. It is already receiving praise for its outstanding performance and is now the most economical all-in-one B2B sales prospect marketing tool in the market.
GrowMeOrganic is an excellent option for extracting the desired email addresses. Take advantage of the software to extract email data from the website you're browsing right now. Additionally, this program allows you to validate the list of email addresses extracted from the respective platforms.
Best features of GrowMeOrganic:
Linkedin Prospects​:

Extract unlimited emails from LinkedIn/Sales Navigator

B2B Database Enrichment:

Unlimited access to 15M+ companies & 575M+ emails

Email Finder:

Find verified emails with a list of names and companies

Google My Business Scraper:

Scrape emails, phone numbers & websites from the map

Website Scraper:

Scrape generic contact and social handles from websites

Drip Email Automation:

Send hyper-personalized emails with automated follow-ups
Pricing: Credit card Free trial period of 14 days, Starter pack $39 per month.
Mixmax
This software provides a lot of opportunities to automate your cold email campaigns. You will be able to synchronize the tool with Gmail and many other platforms. The dropdown menu gives easy access to manage your newsletters.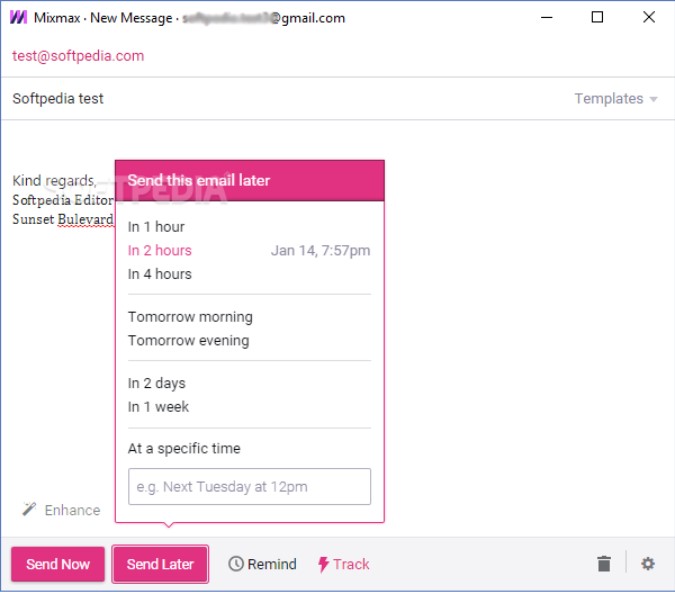 Key features:
Emails will be sent on a schedule: just specify the required dates and time and the software will do the rest.
You can also receive reminders for what needs to be changed or added to emails, customization of templates, and additional features that can make your newsletters more effective.
Mixmax analytics let you know if your emails are being viewed. Information about delivery and open rates is given in real-time.
You will find out if customers are following the web links in your cold emails or if your messages are going to the spam folder.
Mixmax also offers a lot of emojis to make your emails stand out and make a personal connection.
The full version of the software indicates what device was used to read your emails. You can add your brand logo to the email, or indicate the names of the company's representatives. Mixmax offers great flexibility in its email tools, so you can easily deploy the software for both large and small business operations.
Pricing. There is a free plan. The paid ones start at $9 per month per user. With annual plans purchase 25% discount.
Wrapping Up
Cold emails are a necessary part of email marketing today. Writing your own emails to send out to potential customers and waiting for their response is no more a productive marketing strategy.
In this blog, we've mentioned some of the most powerful email marketing automation tools you can get started with.
These email tools help you create new emails, schedule and automate sending them, and also track the responses. What's more, you can even get real-time suggestions on how to improve and personalize your emails.
Our picks on this blog are Snov.io and EngageBay, so take a free trial of both today and explore their automation features yourself.