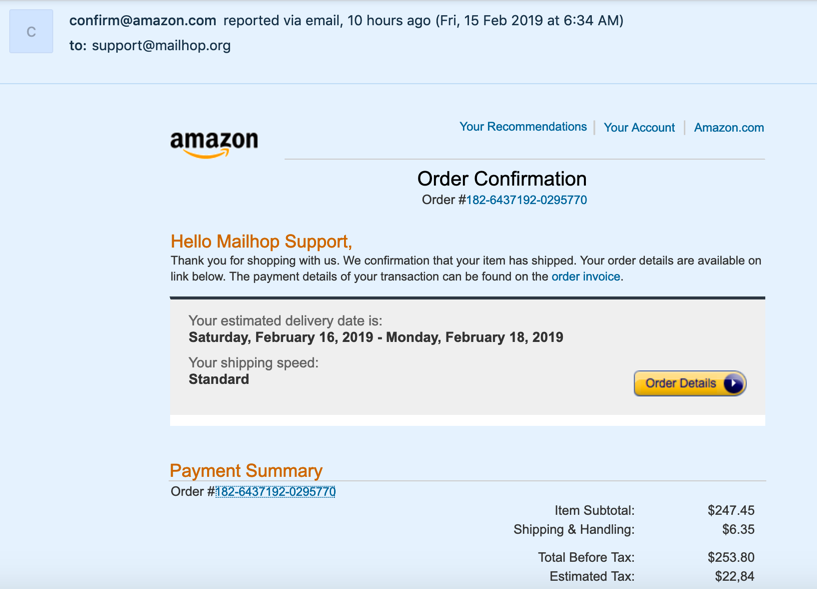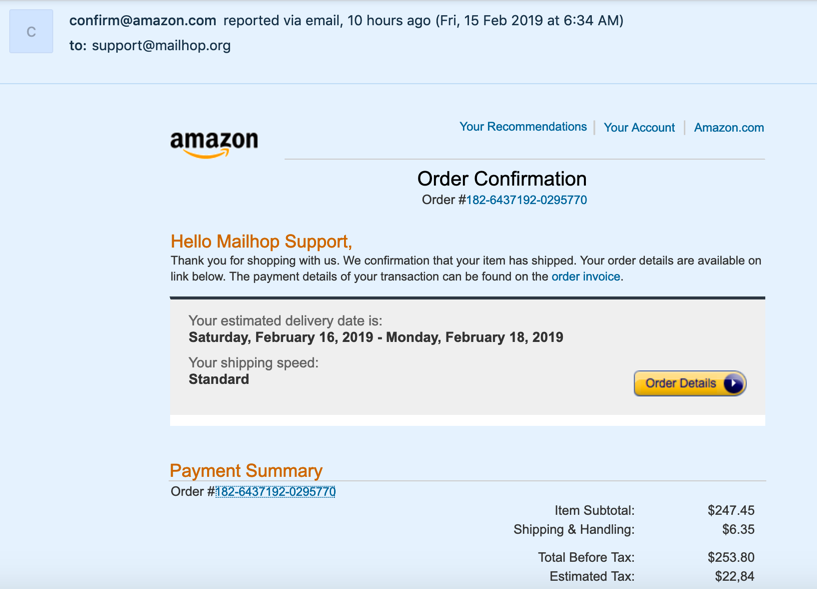 Today we received an email to our Freshdesk support tool that that was an Amazon.com confirmation messages that contained download links to an infected Microsoft Word document.
In our office message routing configuration, all emails first flow through our Google Apps account to be spam filtered first and then delivered to our help desk software.
This is a quick video of me reviewing the message and discussing just how easy it is to be mislead by a very well crafted email messages.